EDIT MAIN
FFA

Premier leadership, personal growth and career success through engagement in FFA, LDE, CDE, or other programs and activities.

Classroom

Contextual, inquiry-based instruction and learning through an interactive classroom and laboratory.

SAE

Experiential, service and/or work-based learning though the implementation of supervised agricultural experience programs.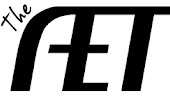 By clicking the link below, you will be transferred to our "The AET" Website. At this website, you will be able to view our calendar and a details for specific events. These same events are also included below on this Google Calendar.
http://sturgeonffa.theaet.com/AETCalendarDetailed.aspx?ID=64666