Eighth grader, Lori Irvin, was recognized for being the Sturgeon R-V district spelling bee champion. Lori is pictured with the Sturgeon R-V Board of Education and Superintendent Dr. Franklin.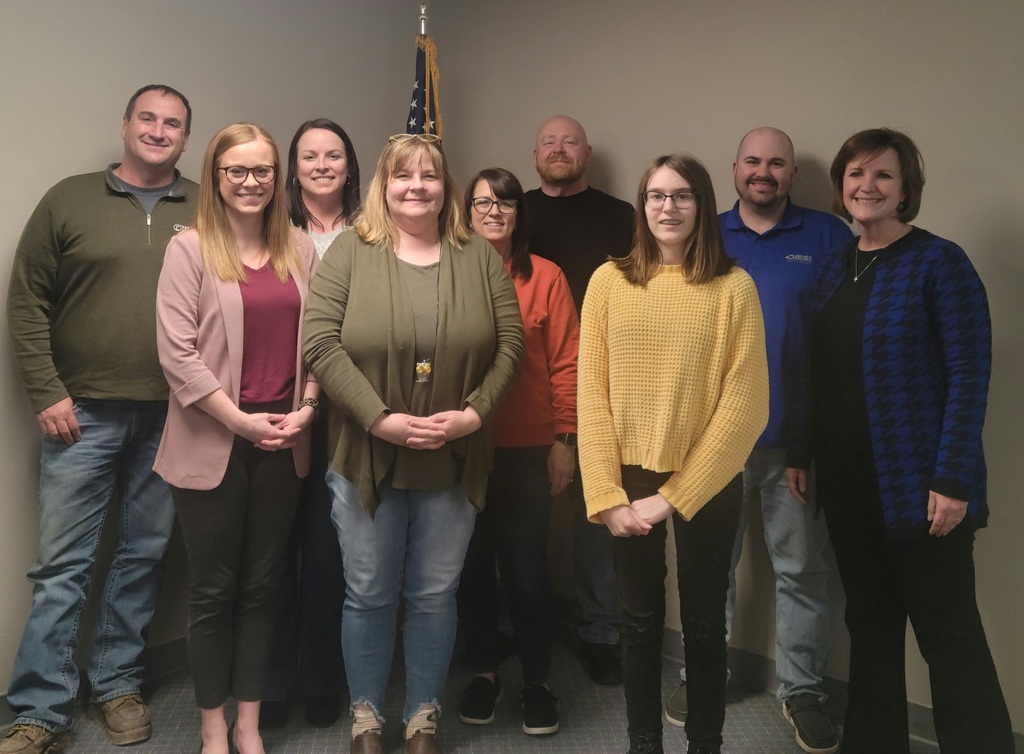 This week, we want to recognize our outstanding School Board Members! Thanks to all of you for everything you do for our staff and students!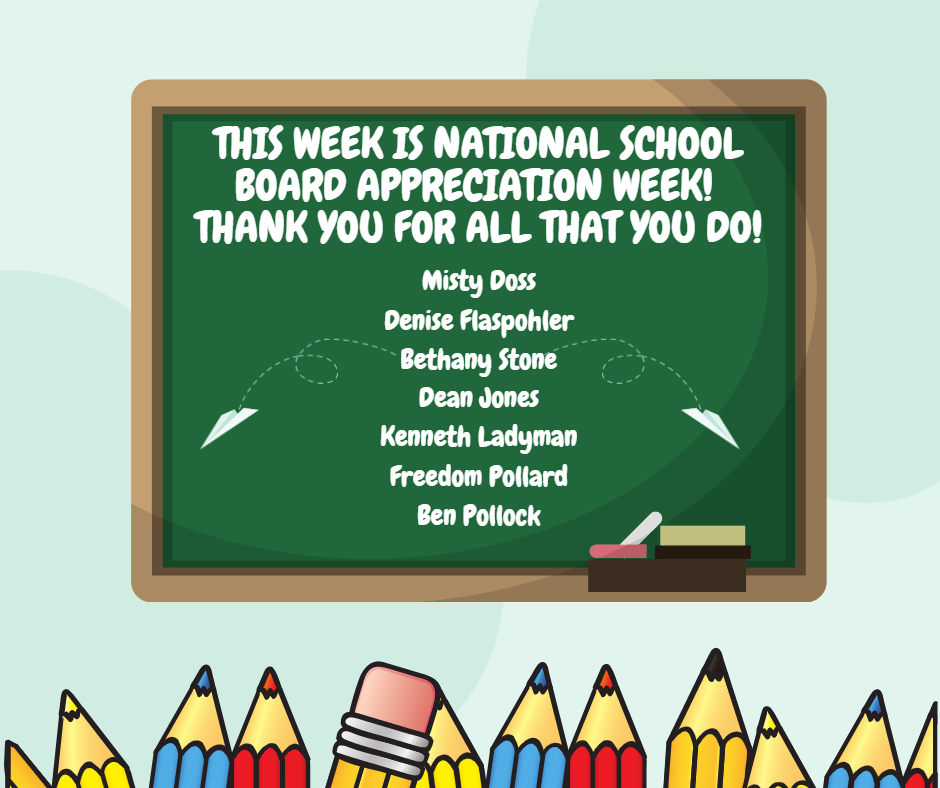 Please share this information with anyone you know that has a child this age.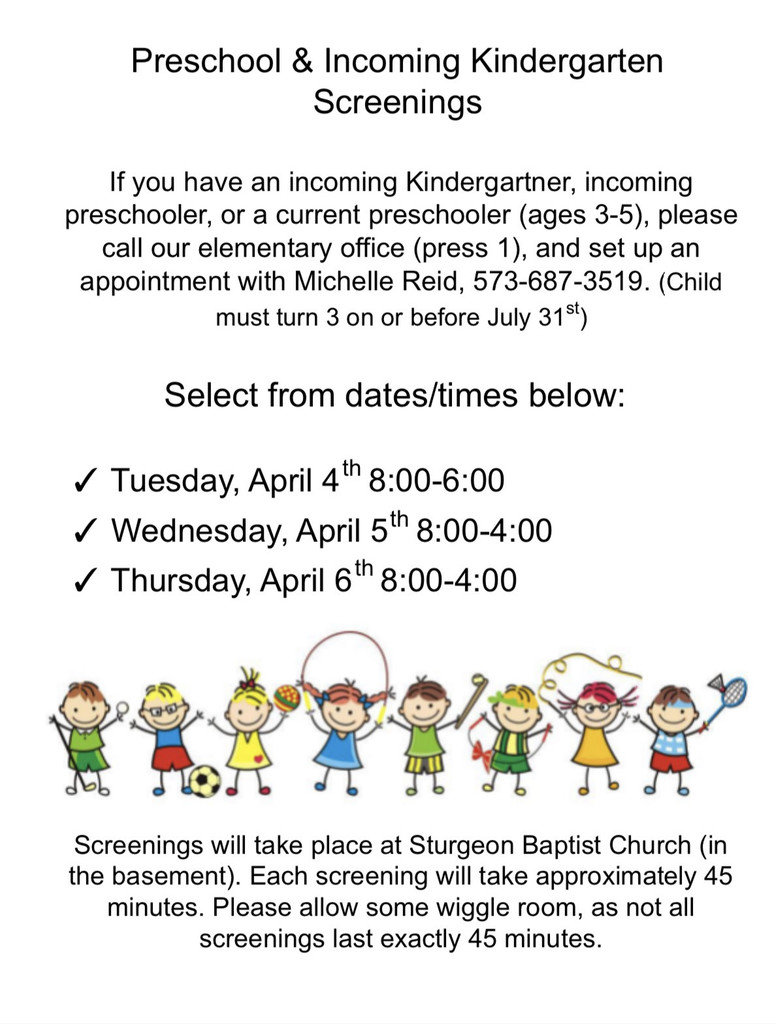 Beginning March 8th, we will hold our first annual Chess tournament in the commons. This tournament is sponsored by the Gaming Club and will be held during seminar on Wednesdays-Fridays until completed.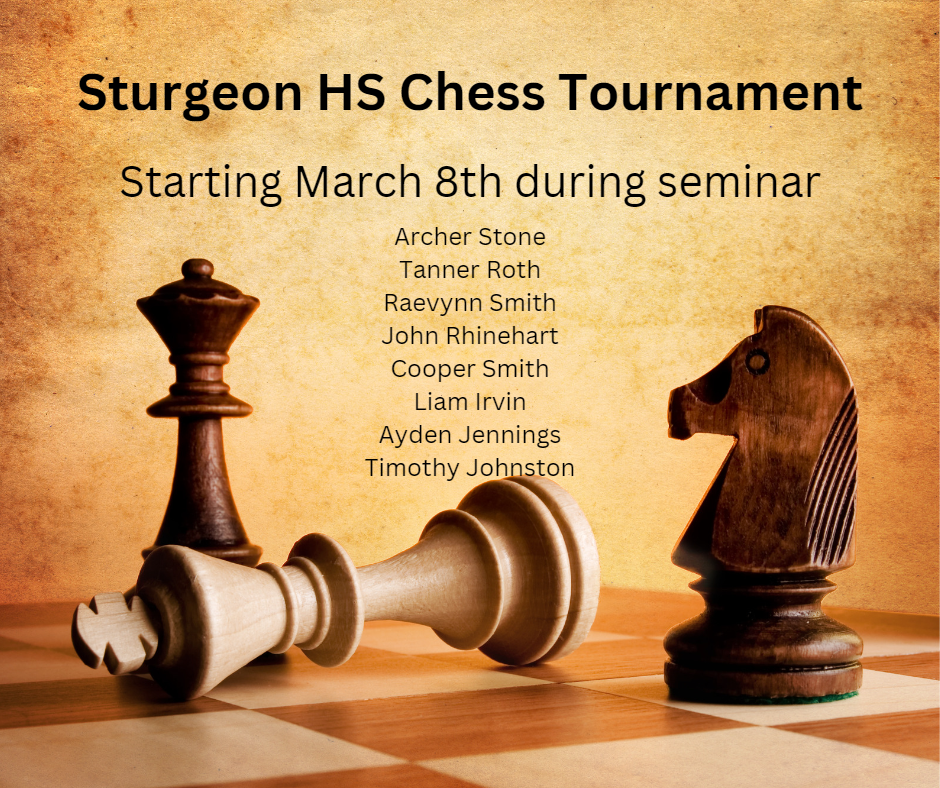 The Sturgeon HS Scholar Bowl team won the CAC Conference Tournament! Raevynn Smith and Archer Stone placed 5th and 6th in overall individual point total.
Please share this information with anyone you know that has a child this age.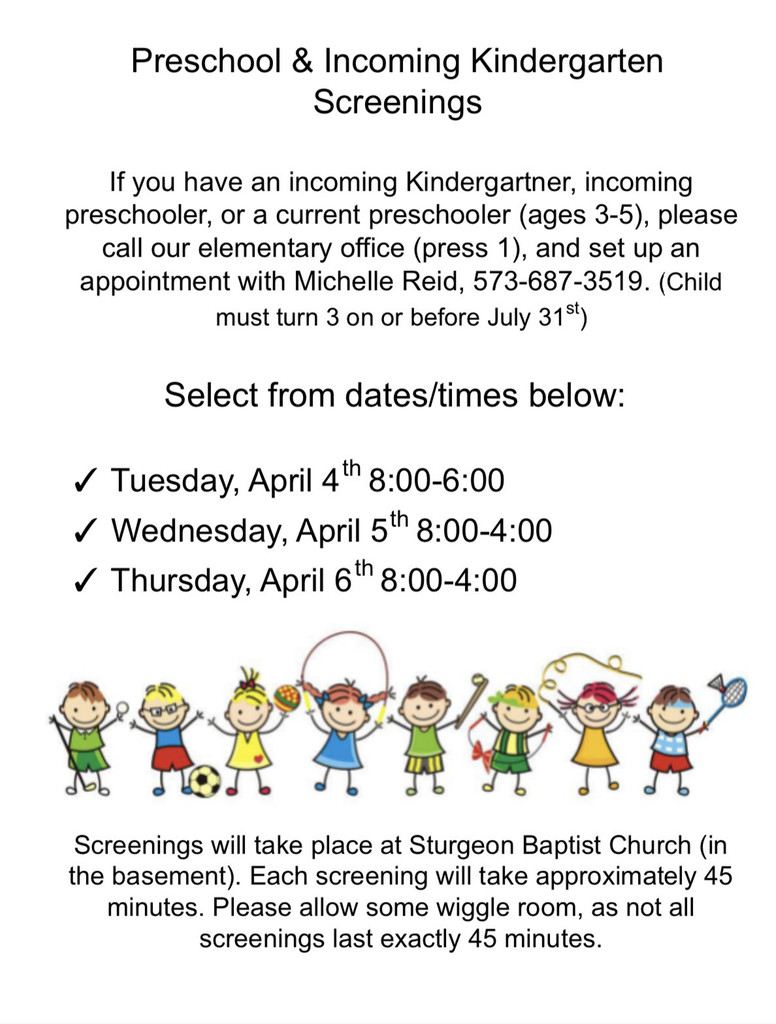 Don't forget that we are dismissing early on Friday for Parent/Teacher conferences!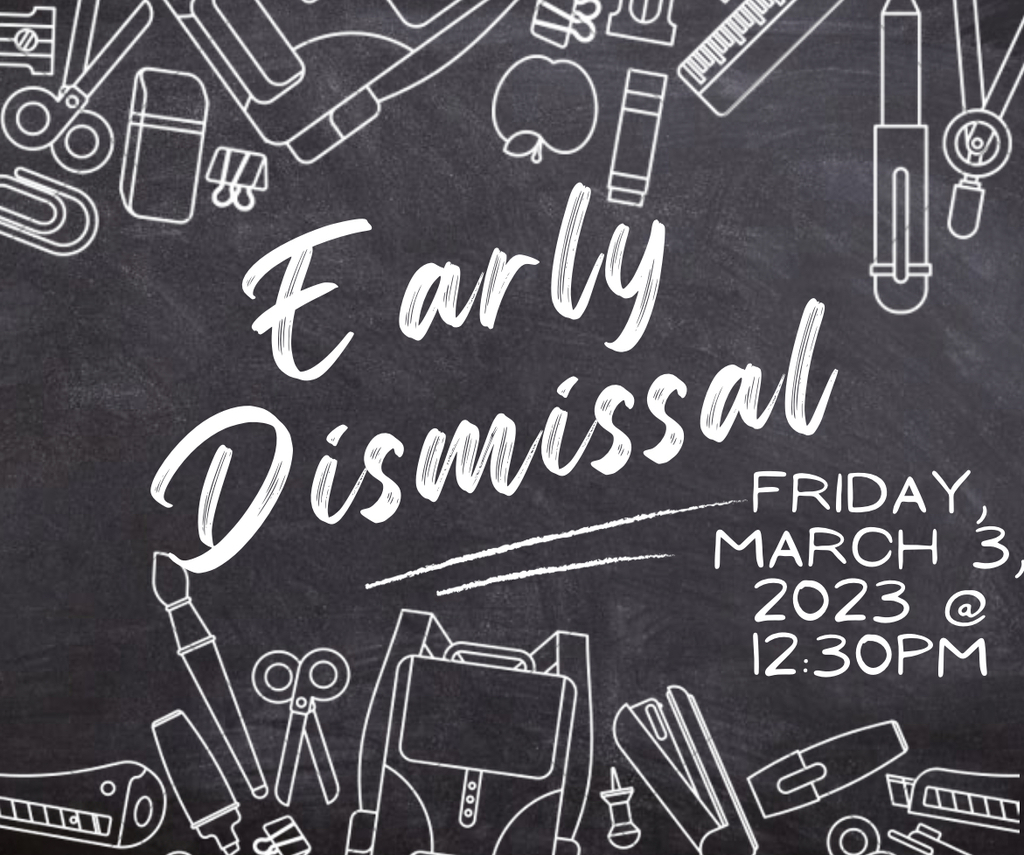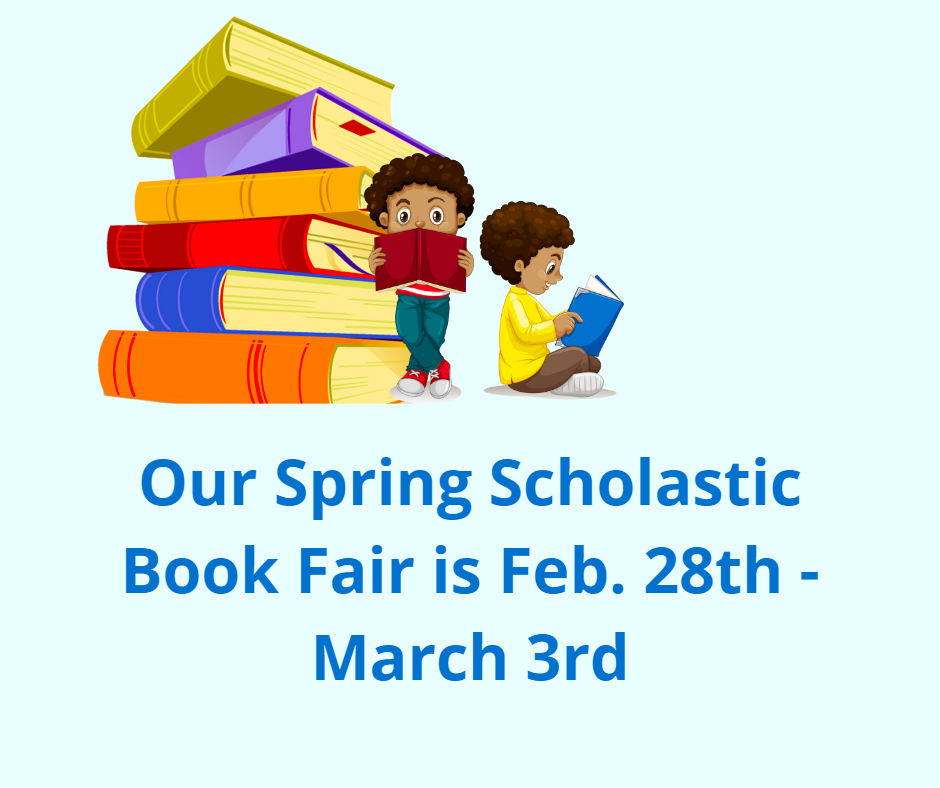 Tonight's Girls and Boys Basketball games vs Cairo have been postponed due to upcoming weather. The games, plus the Senior activities have been rescheduled for tomorrow evening, Friday 2/17 at 6:00pm
Thank you Officer James!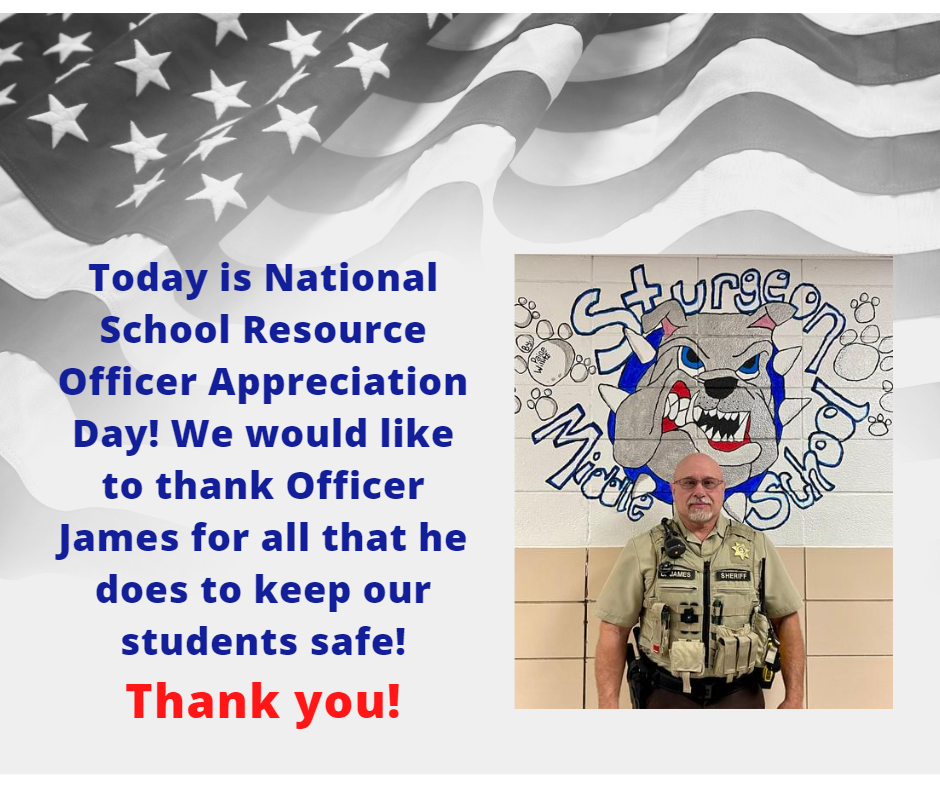 The Columbia Public Library held a Book Cover Contest where the students had to pick their favorite book and create a new book cover for it. Two of our students were chosen as Runners-Up! They both received a $15 gift card to Barnes and Noble for a job well done. They are Presley Dotson (3rd grade) and Raelynn Robb (5th grade). Congratulations!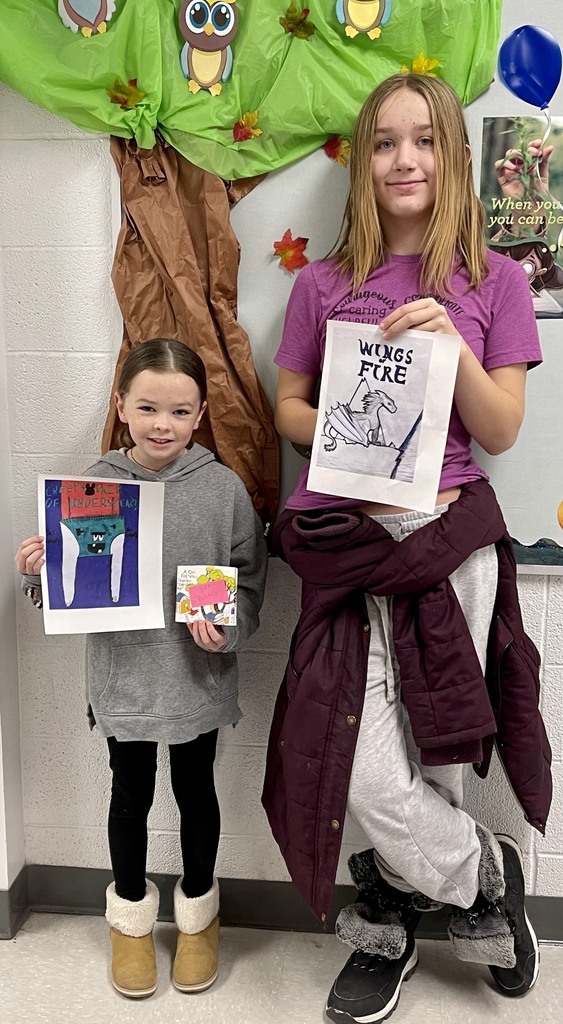 Happy National School Counseling Week to two of the best! Thank you - Mrs. Gramke and Mrs. Valone for all you do to support students!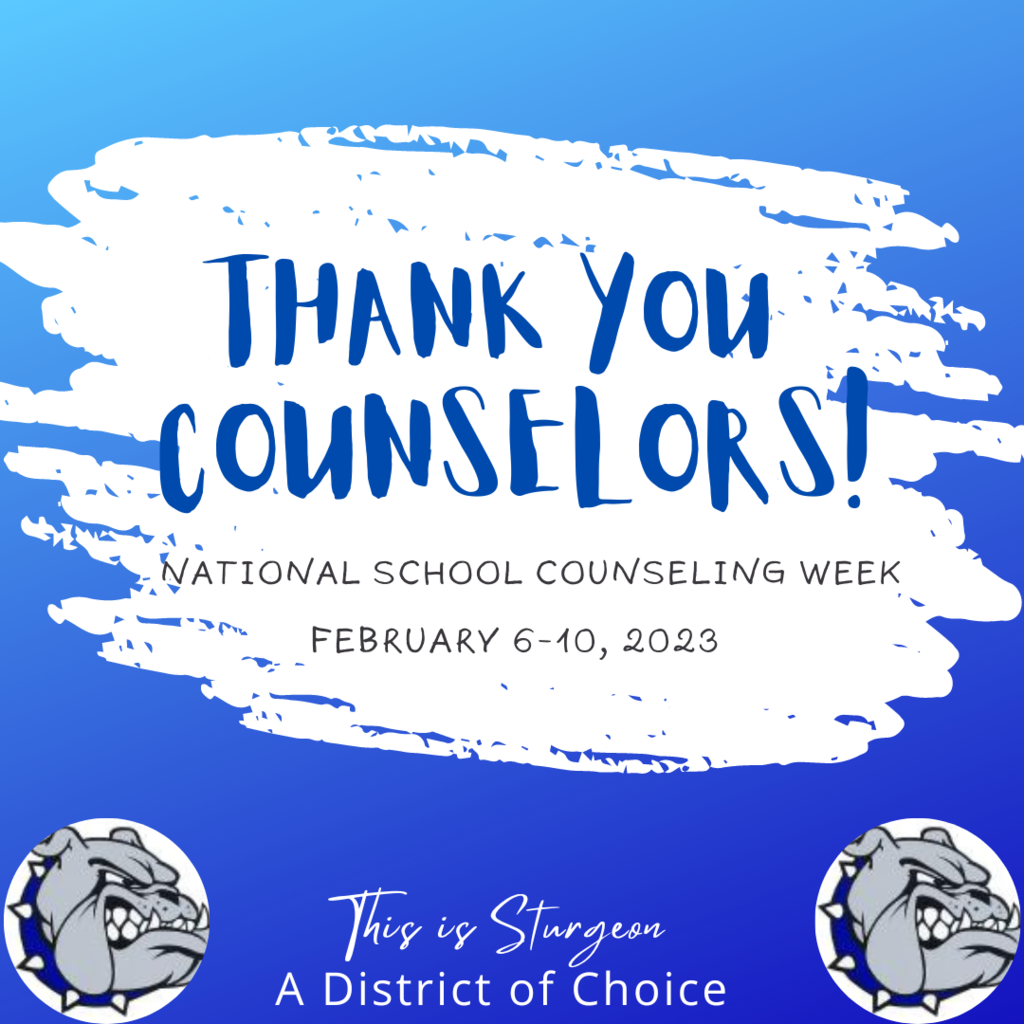 Many of you have asked so we wanted to put this out there again. The Apptegy notification system will also be used to notify parents of school closings and other school event information. Therefore it is important for parents to keep their contact information up to date with the school office.

Hello Bulldog Families, Step 2 of the safer dismissal process goes into effect Tuesday, Jan 31. Details will be sent in email this afternoon and an update is posted on the website under the "For Parents" tab. Thanks for working with us to create a safe environment for your students. Melia

Thank you to everyone who donated!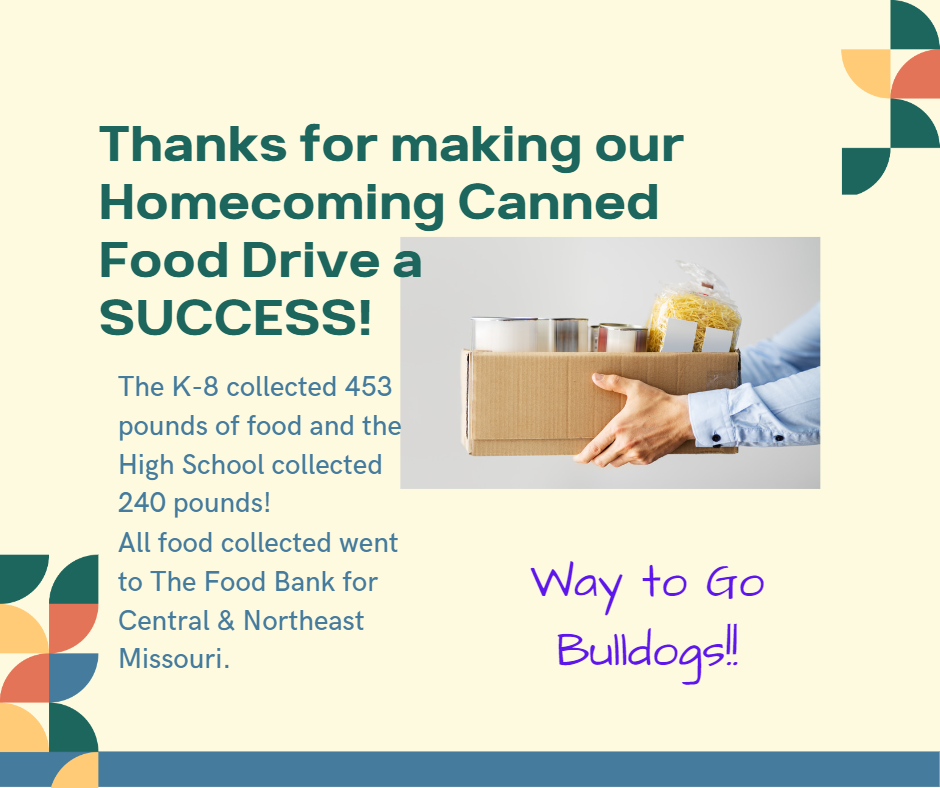 There will be no school, January 25. Be safe!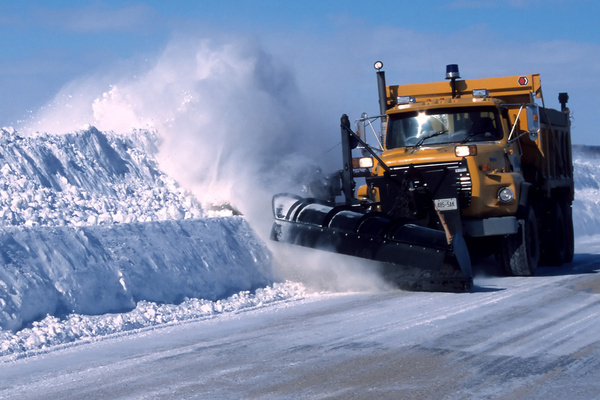 EL and MS Bulldog Families, To keep children safe at pick up, we are making some changes over the next several weeks. In our first step, starting Tuesday, January 24, we ask parents who want to park to use the parking lot--not the parallel spots in front of the school or the side of the road. We recognize this is new and a change. Thank you for working with us as we create the safest environment possible for your children.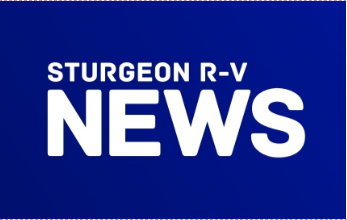 Since this week is Homecoming Week, let's have a little fun!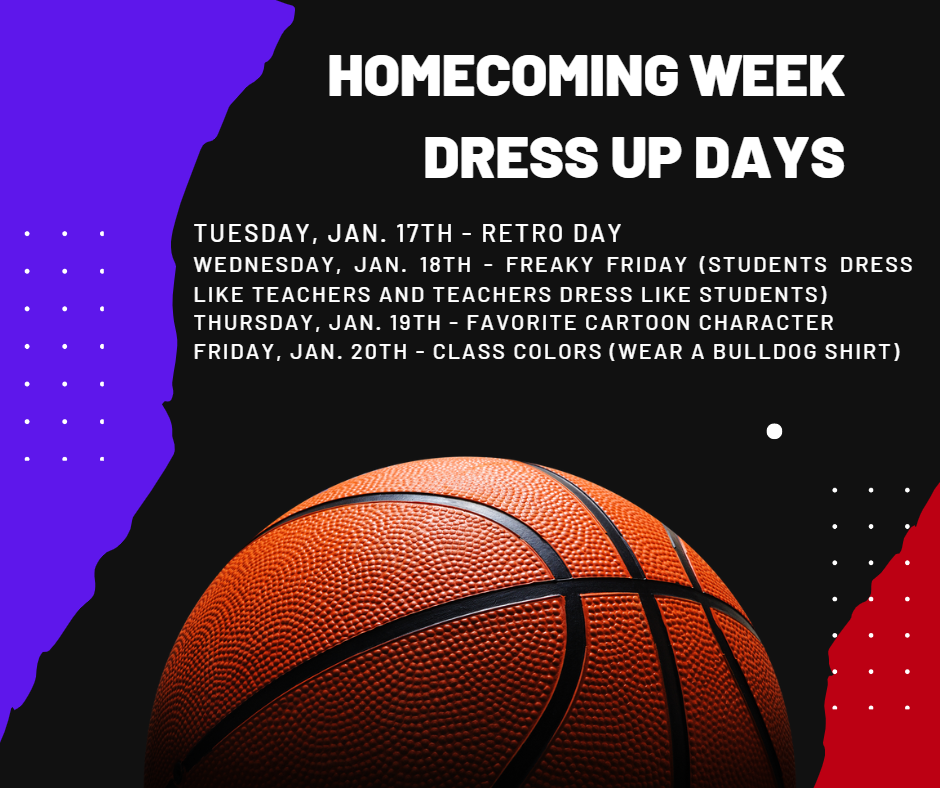 Fourth and Fifth grade students had the opportunity to listen to a representative from Ameren Missouri explain the process and usage of natural gas. Students enjoyed a presentation including how natural gas is transported, pumped into homes, and the safety procedures around natural gas.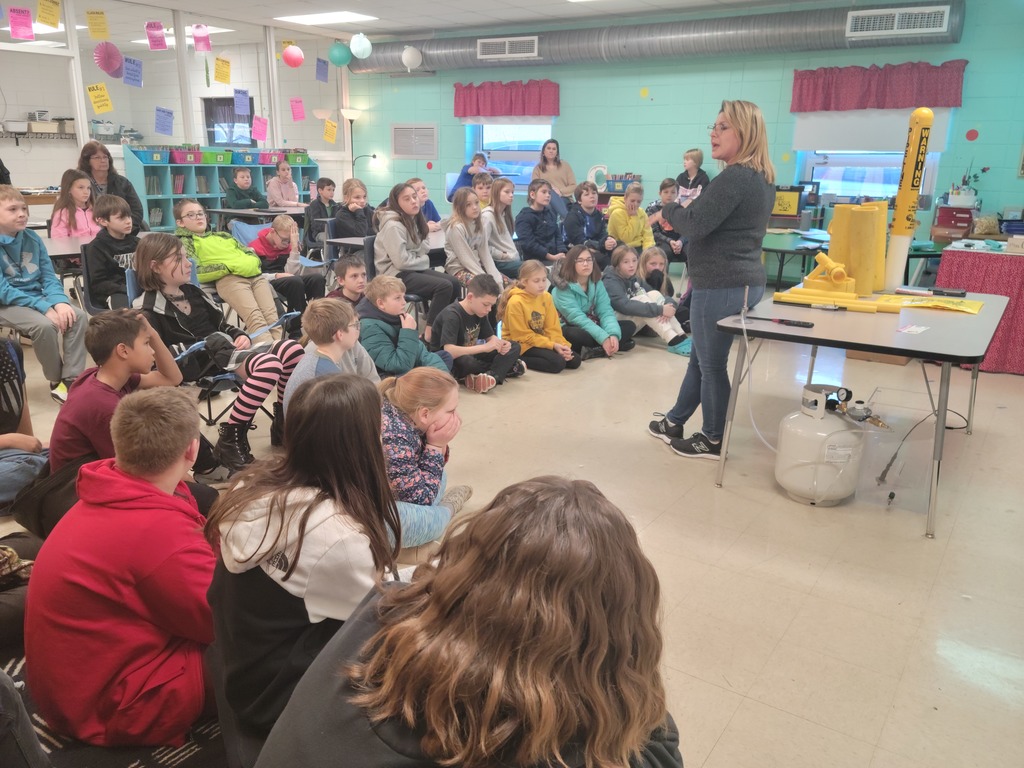 School is back in session tomorrow, Wednesday, January 4th