It's that time of the year!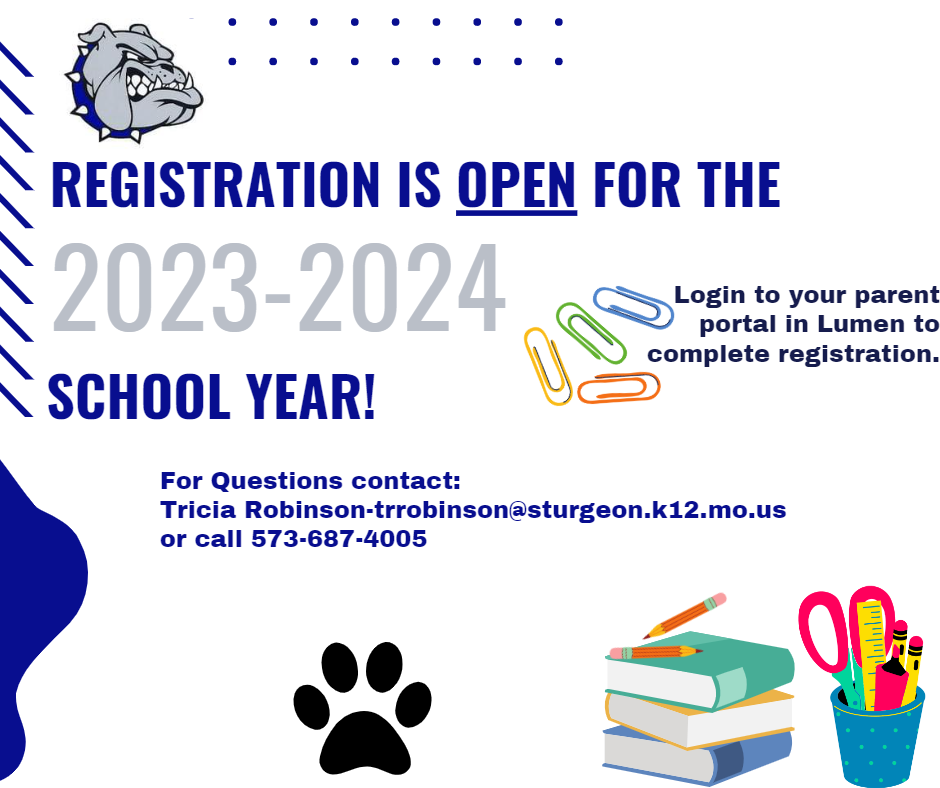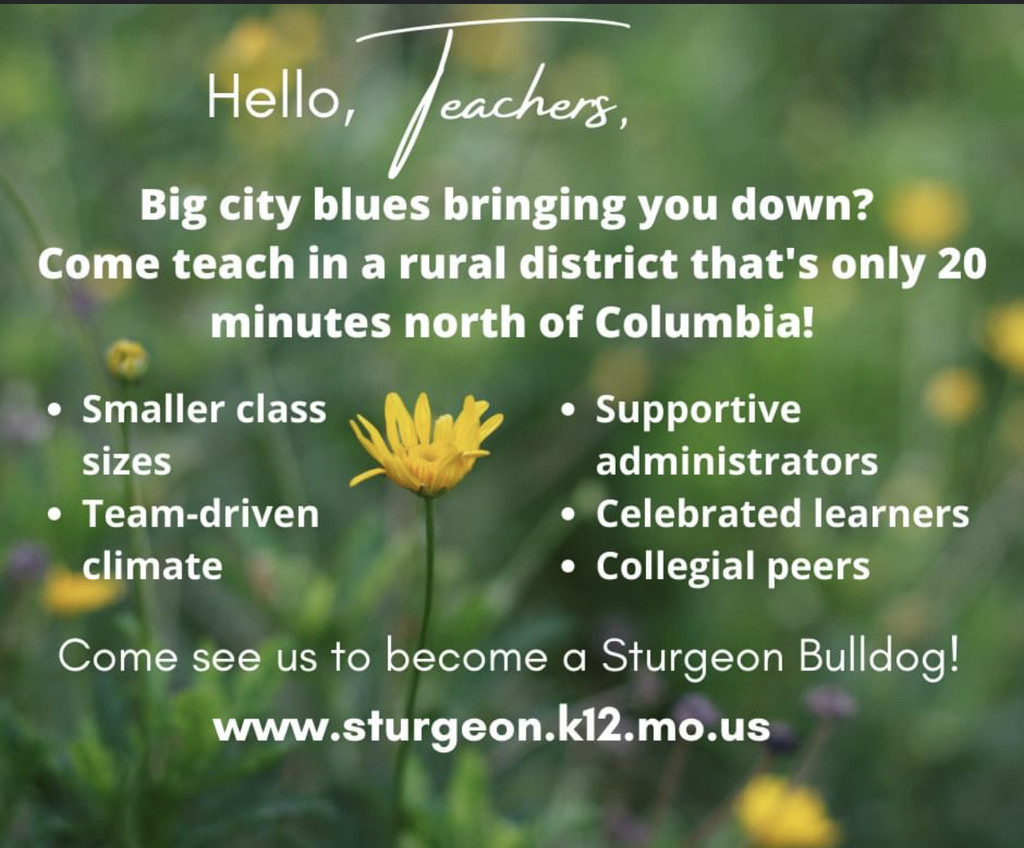 Here are a couple of links to the Columbia Public Library's Summer Reading Program. The first one is "All Together Now-summer reading 2023."
https://www.dbrl.org/summer-reading
The second one is "Books by Snail." Books will be mailed to homes free of charge and can be mailed back for free.
https://booksbysnail.org/
Books by Snail | Daniel Boone Regional Library booksbysnail.org Books by Snail | Daniel Boone Regional Library Are you a student entering grades K-12? Tell us what books you'd like to borrow, and we'll mail them to you, all for free.

A fun and rewarding career is waiting for you! Come join the Bulldog Team!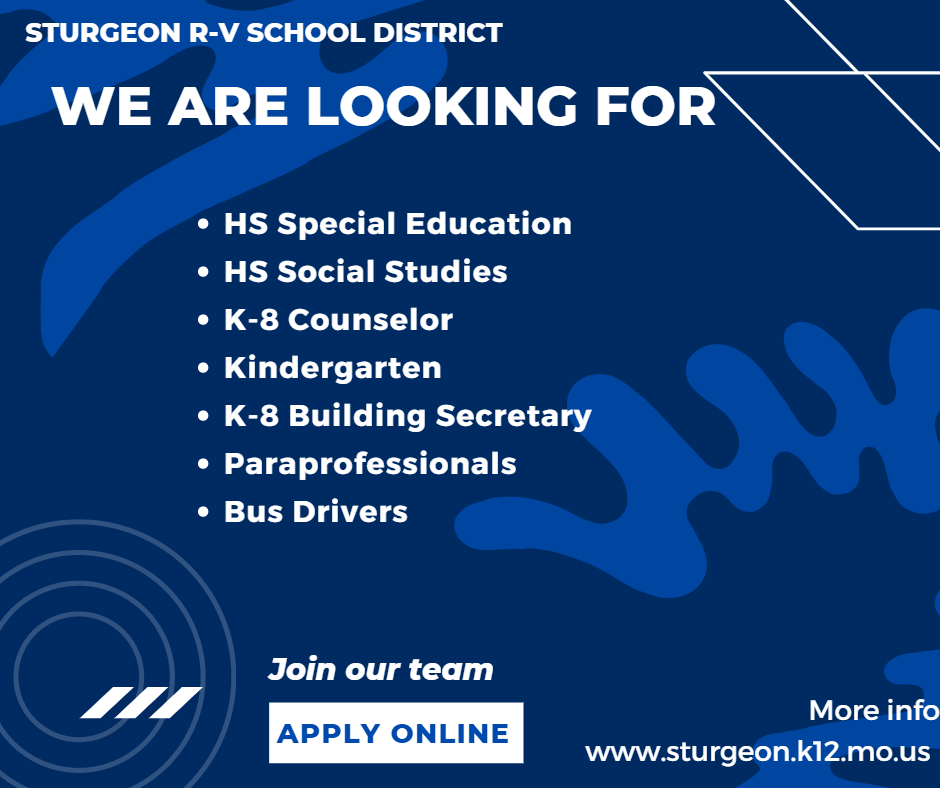 Bryan Perry's bus route is running about 20 minutes behind this morning.
Are you ready?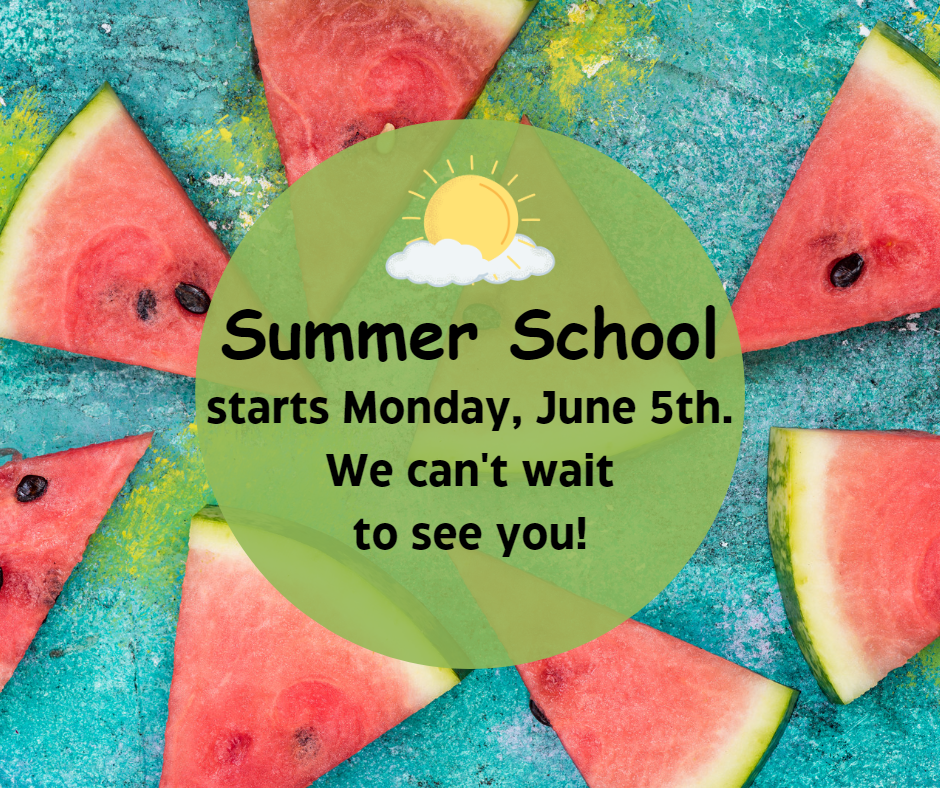 Come join the Bulldog Team!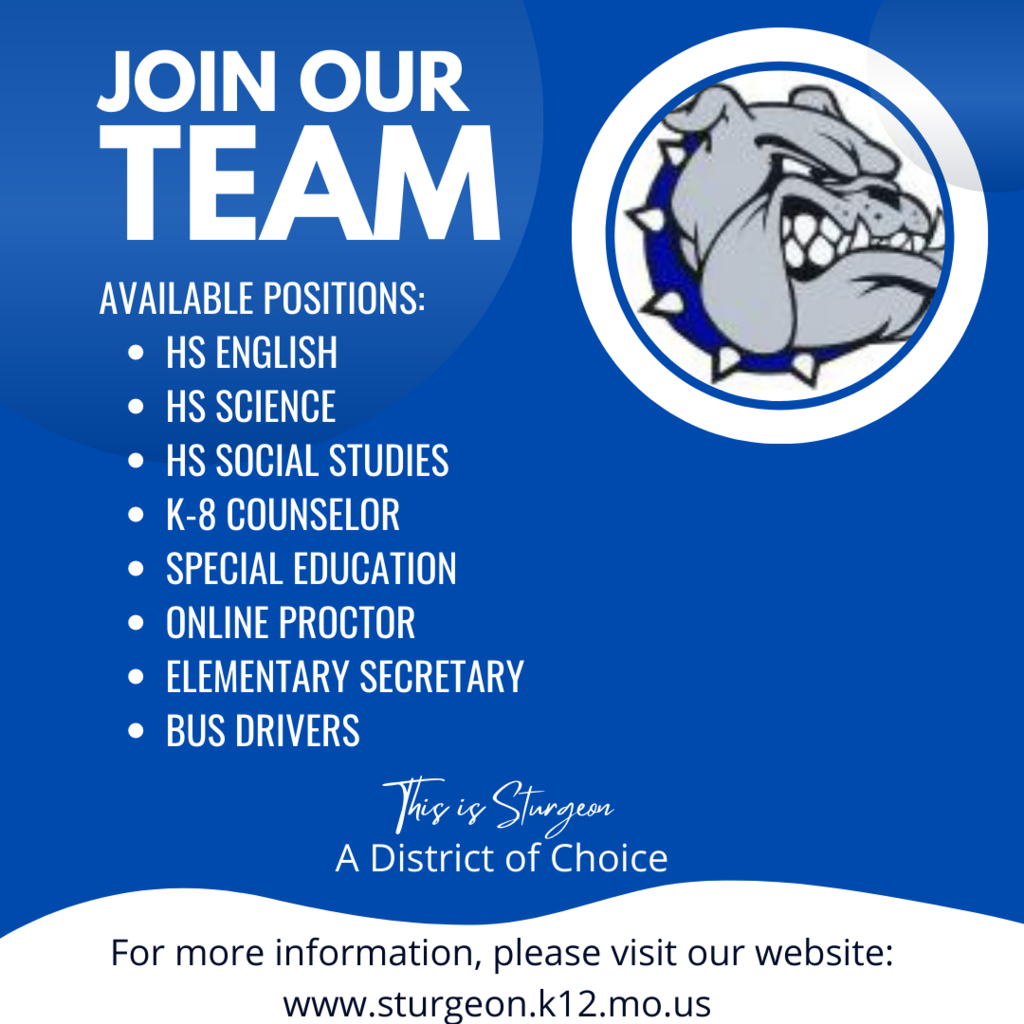 This year, Sturgeon Elementary K-5, has decided to try School Tool Box. The School Tool Box is a partner company that is a ONE STOP shop for school supplies. Parents can order student school supplies to be shipped directly to the school. These boxes are predesigned with every supply your child will need to be successful in their classroom. The boxes are customizable if you want to add extras or remove items because you already have some. Please feel free to email Jamie Boyd at
jboyd@sturgeon.k12.mo.us
if you have any questions.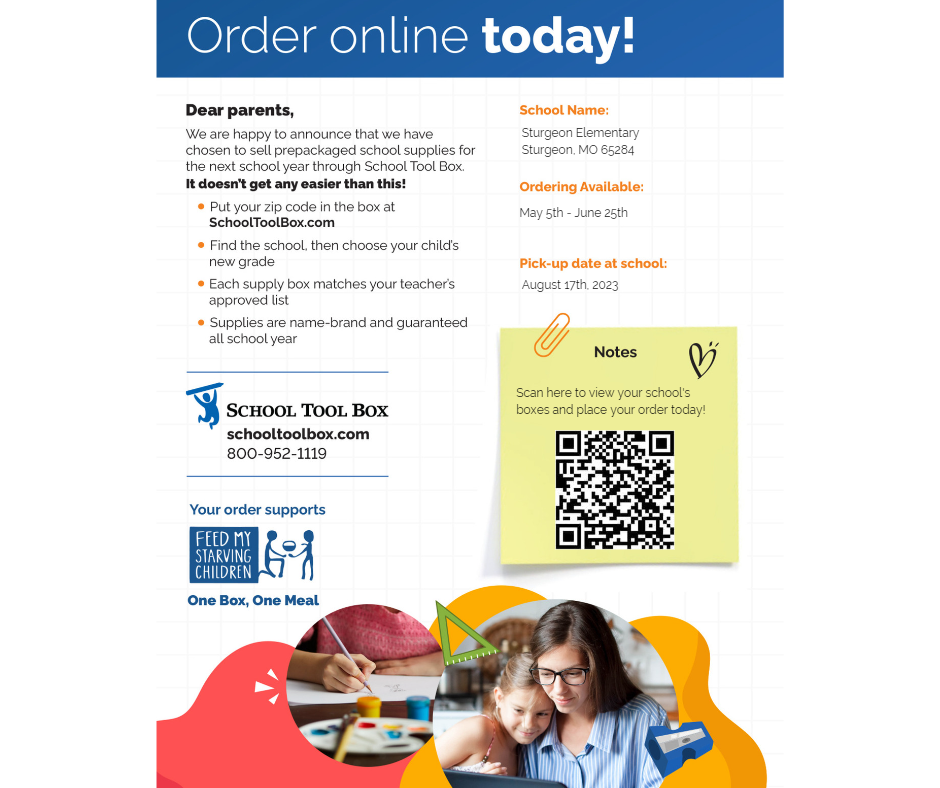 Summer School Shuttle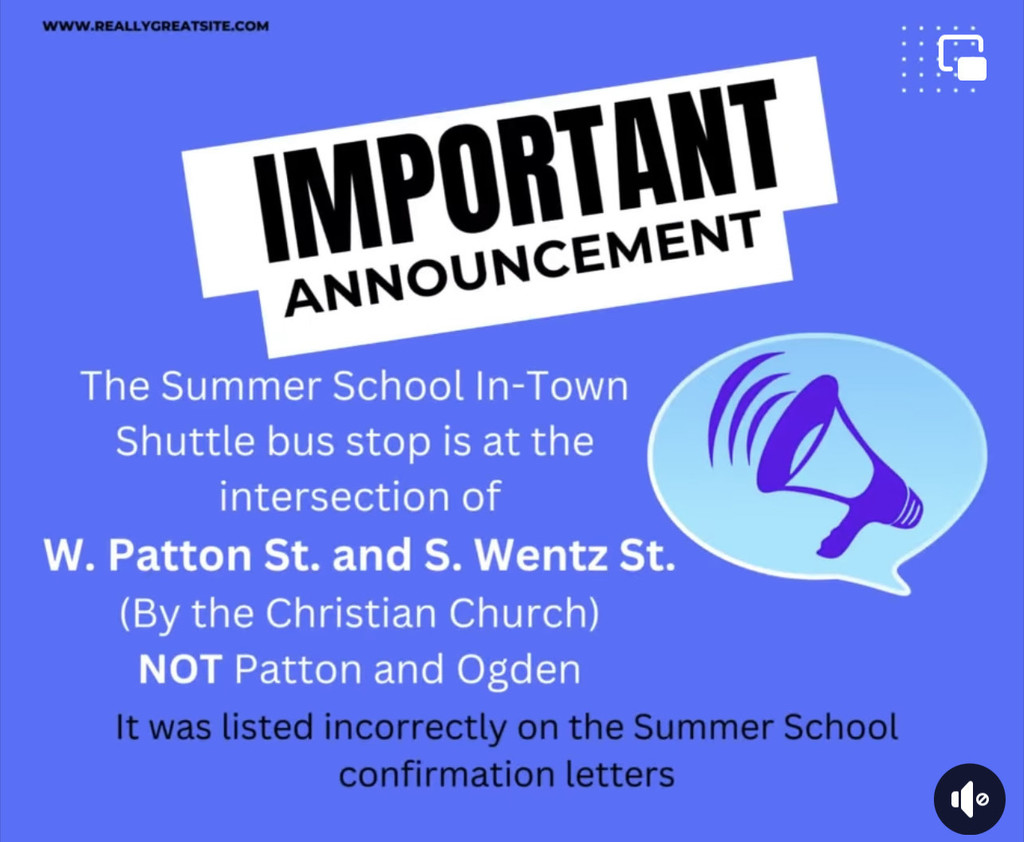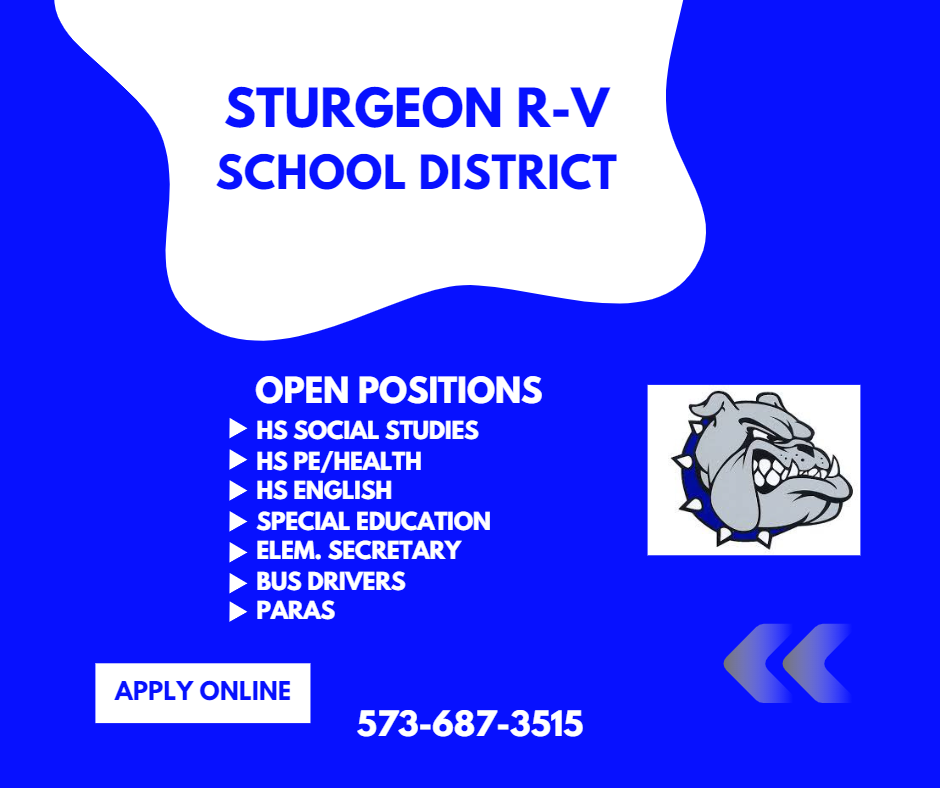 Due to construction at the K-8 building, school staff will be at the high school until Aug. 1, 2023.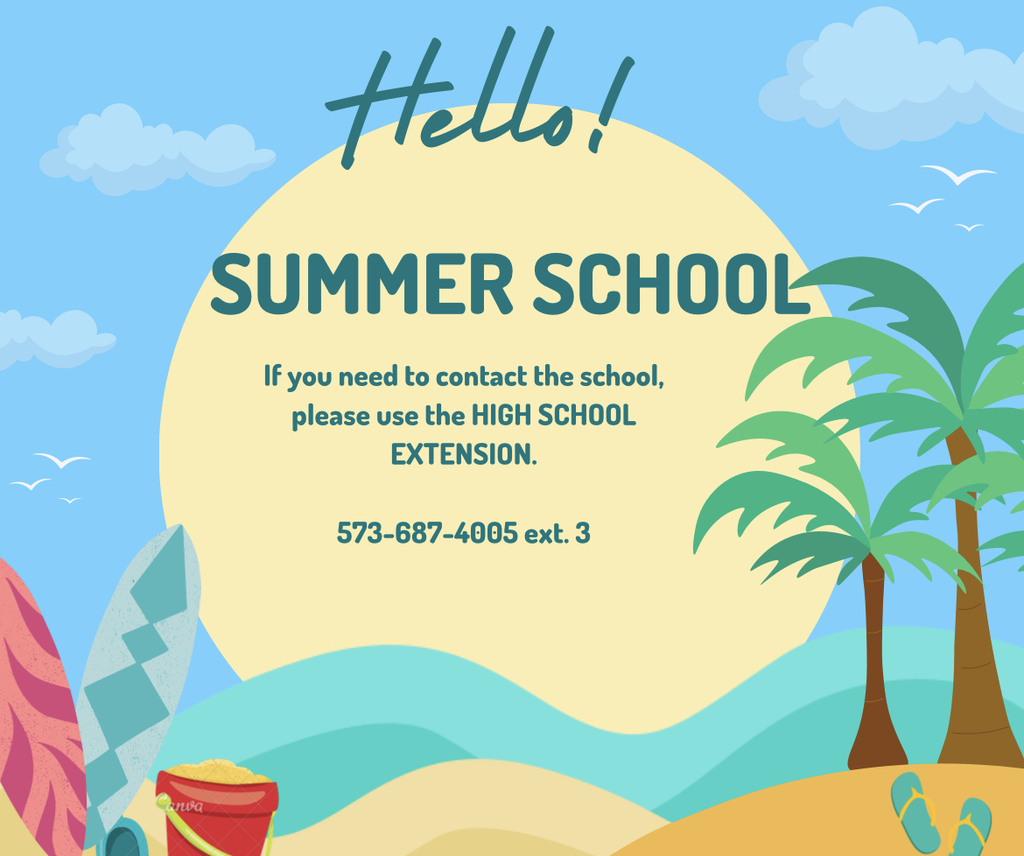 "One last walk down the hallways as teachers at Sturgeon Schools." Thank you, Mrs. Sharp and Mrs. Lee for all the years you've dedicated to our students. You will be missed.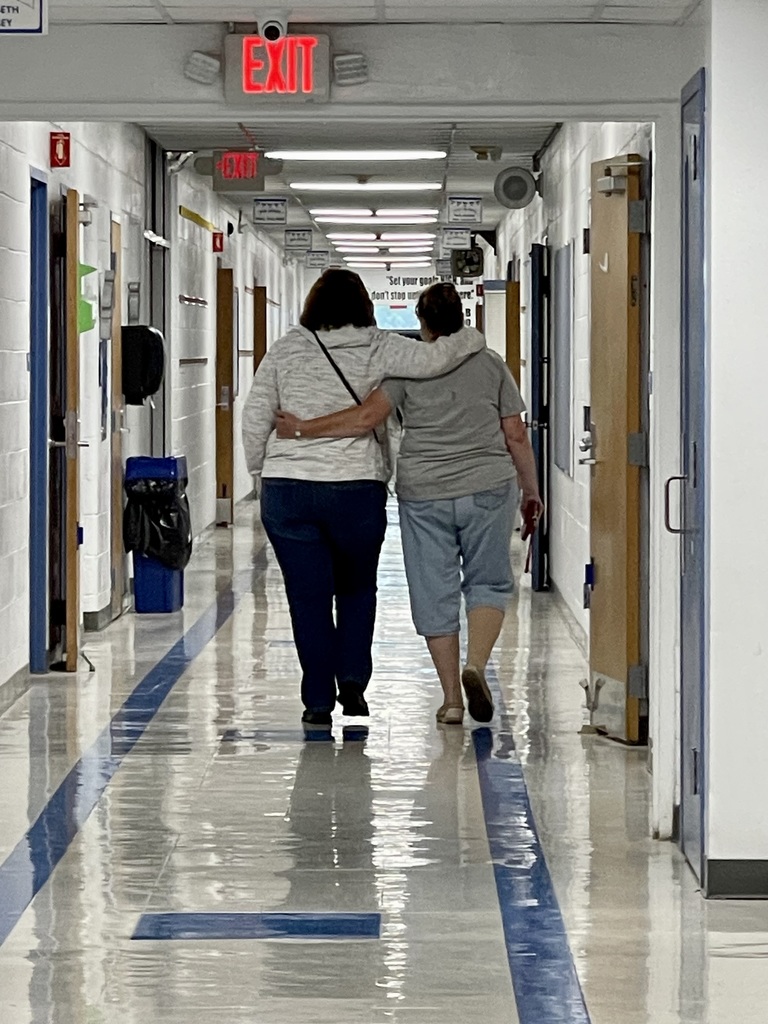 We will dismiss at 12:30 on Thursday!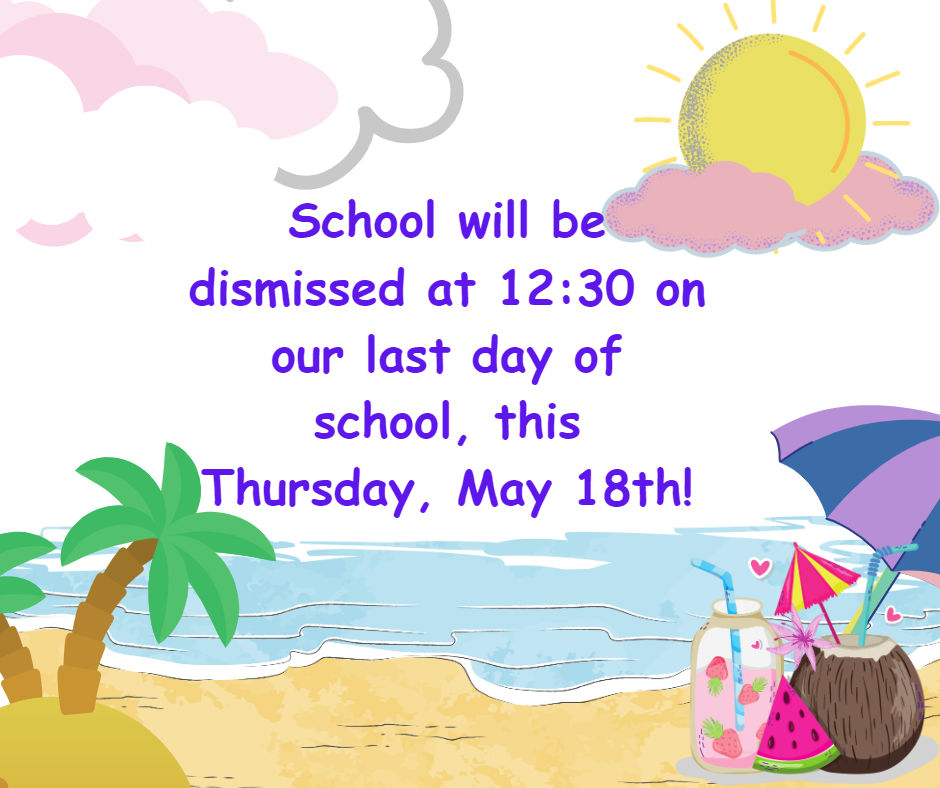 Our Seniors graduate one week from tonight!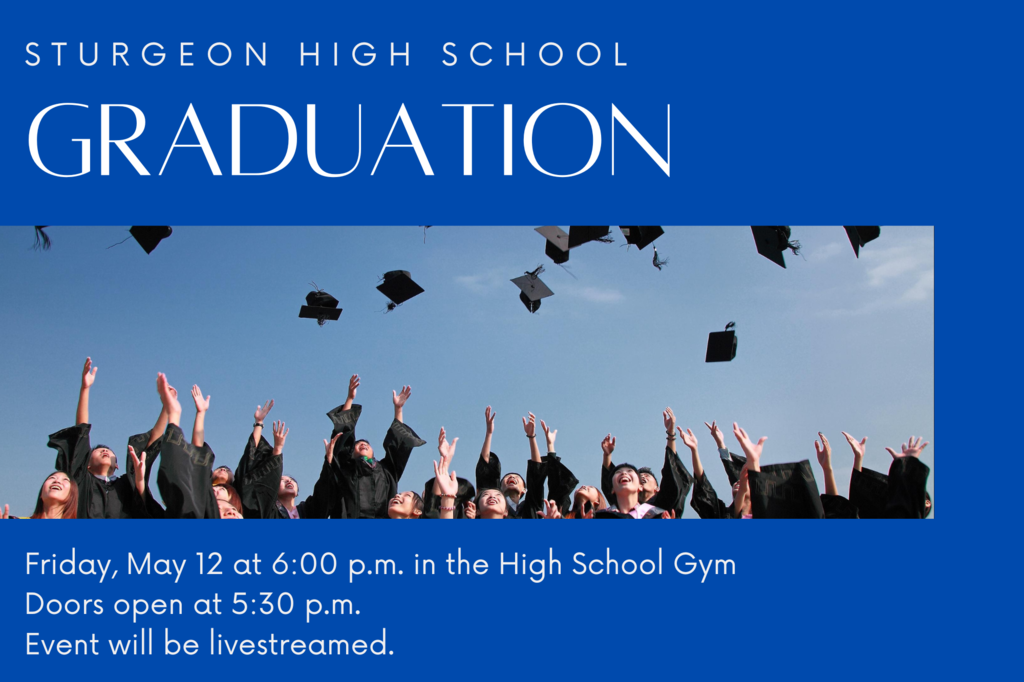 Baccalaureate and Scholarship Night is Sunday, May 7th
Do crowds make you uneasy? Are you too far away to attend a school event? Thanks to the generosity of the Sturgeon R-V School Board, the Sturgeon School Bulldogs have their own YouTube channel. Nearly all events taking place in the High School gymnasium can be streamed live or viewed after the event--athletics, music programs, graduations, etc. We're so excited to share it with you. Go to YouTube and search - Sturgeon R-5 Bulldogs
https://www.youtube.com/channel/UCWHbwokB8MUb_lM95zunBkw/featured

DON'T FORGET! REGISTRATION ENDS MAY 5TH Sturgeon R-V is planning an in-seat K-12 Summer School for June 5 - June 30, 2023. Summer School classes will be held at the Sturgeon High School and will run from 7:45am-3:00pm, Monday-Friday. Doors open at 7:15am. Please fill out the registration form for each student you would like to attend. Registration ends May 5 2023. Here is the link for the registration form:
https://forms.gle/FbUubfJ3mC3rucaR6
Website:
https://www.sturgeon.k12.mo.us/
If you have any questions, please contact the school office or Jeff Carr at
jcarr@sturgeon.k12.mo.us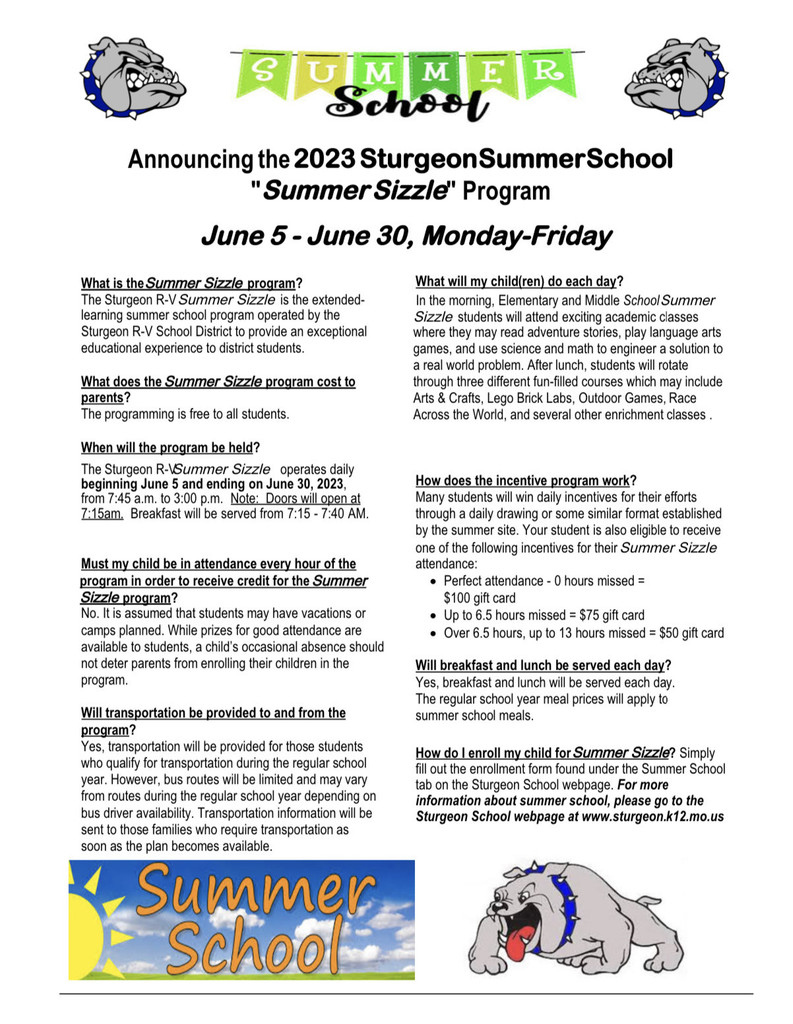 Congratulations to our Scholar Bowl team who made it to semi-finals of Districts! And congratulations to John Rhinehart who earned 6th place on the All-District Team!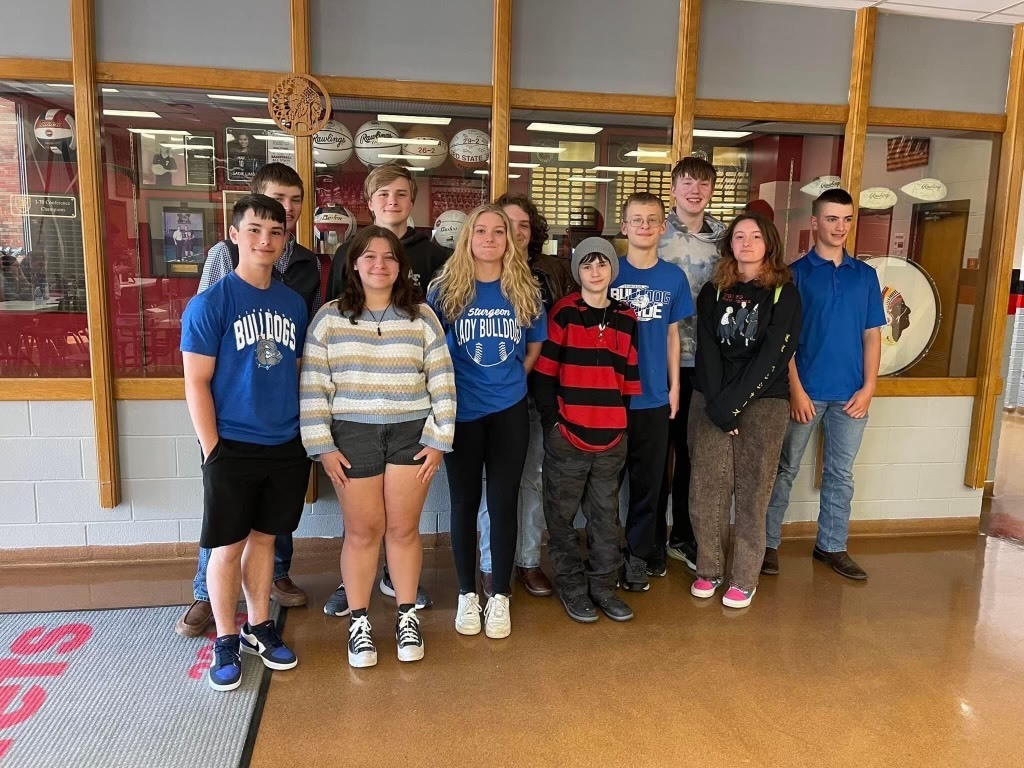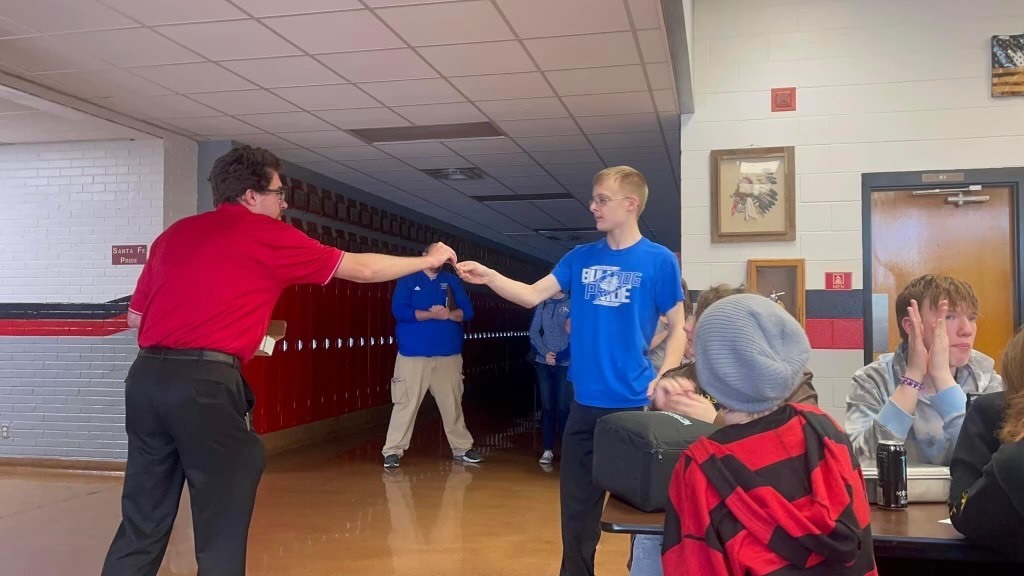 Come join us on April 30th from 11:00-1:00 for a great meal and help support our Sturgeon FFA Chapter.
Happy Spring Break!