Snow, Snow--go away! There will be NO SCHOOL tomorrow, March 11.

Looking forward to the 5th Annual Quarter Auction!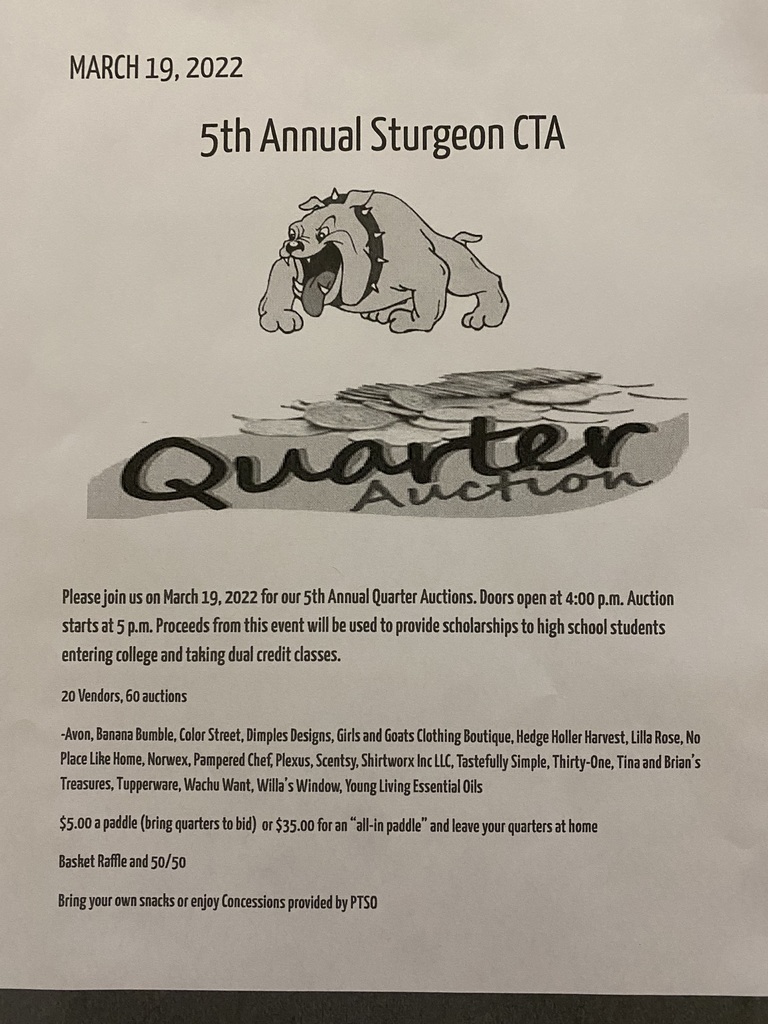 If you would like to purchase a 2021-2022 yearbook, please visit the following website:
https://yearbookforever.com/
  Once on the site, you will need to type in the name of the school, then select HS or K-8.  K-8 yearbooks are $20 and high school yearbooks are $40. Paper order forms will be available in both buildings next week.  Thanks!

The Sturgeon R-V Transportation Department passed the annual Bus Inspection with a 100%! Well-done, Mr. Carr and transportation team!

We are so very grateful to our Board. If you see any of these seven people, thank them for a job well-done! *Misty Doss-President *Denise Flaspohler-Vice President *Kevin Smith-Treasurer *Jill Halliburton *Freedom Pollard *Ben Pollock *Bethany Stone


The little bit of drizzle we received before the snow started falling has caused roads to be slick. To get everyone home safely, we'll dismiss at 1:00pm today, February 24. Be safe.

No school tomorrow--February 18, 2022. Stay safe!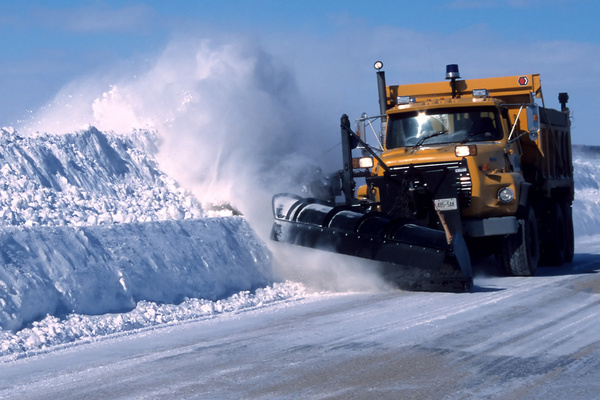 No school tomorrow-February 17. Be safe and stay warm!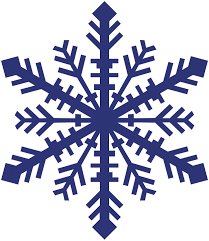 Congratulation to this year's Spelling Bee winner, Austin Martin and to the runners up, Trenton Jones and Lori Irvin. You're the bee's knees!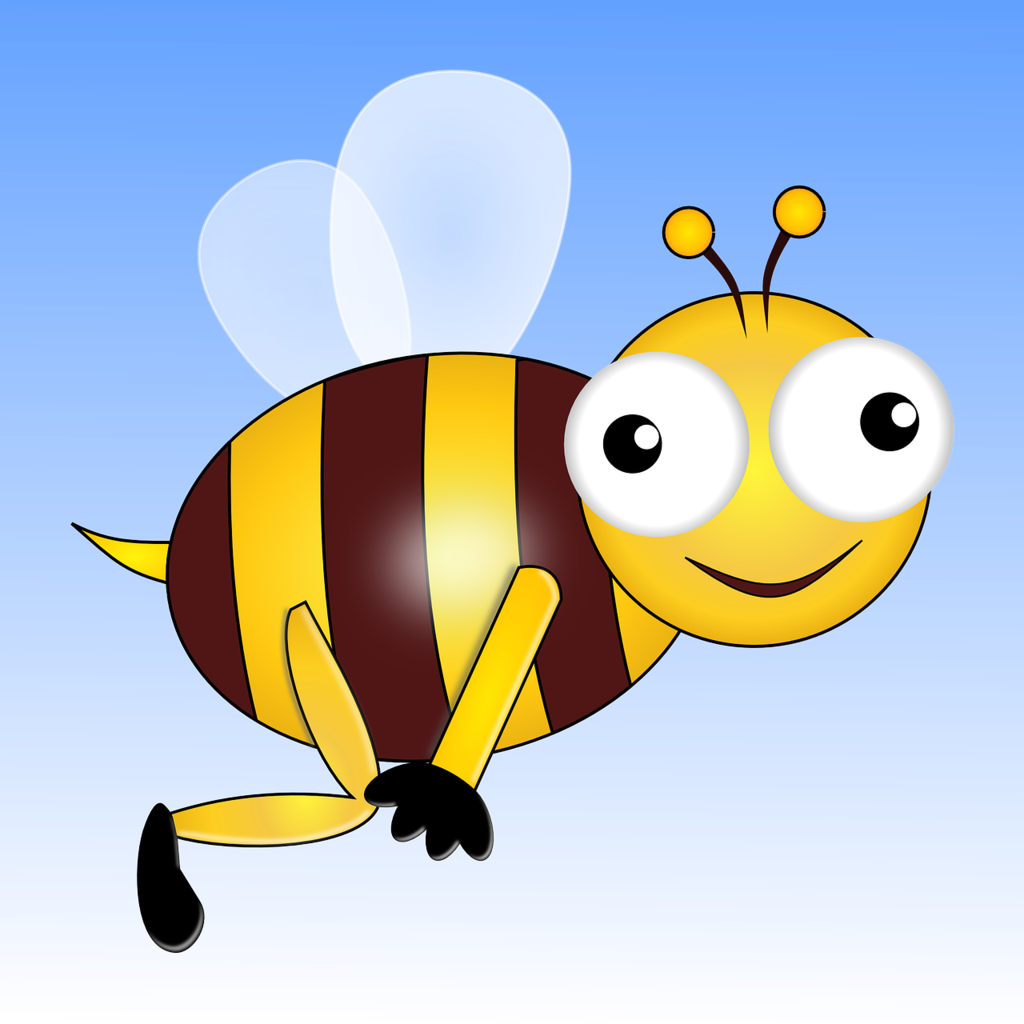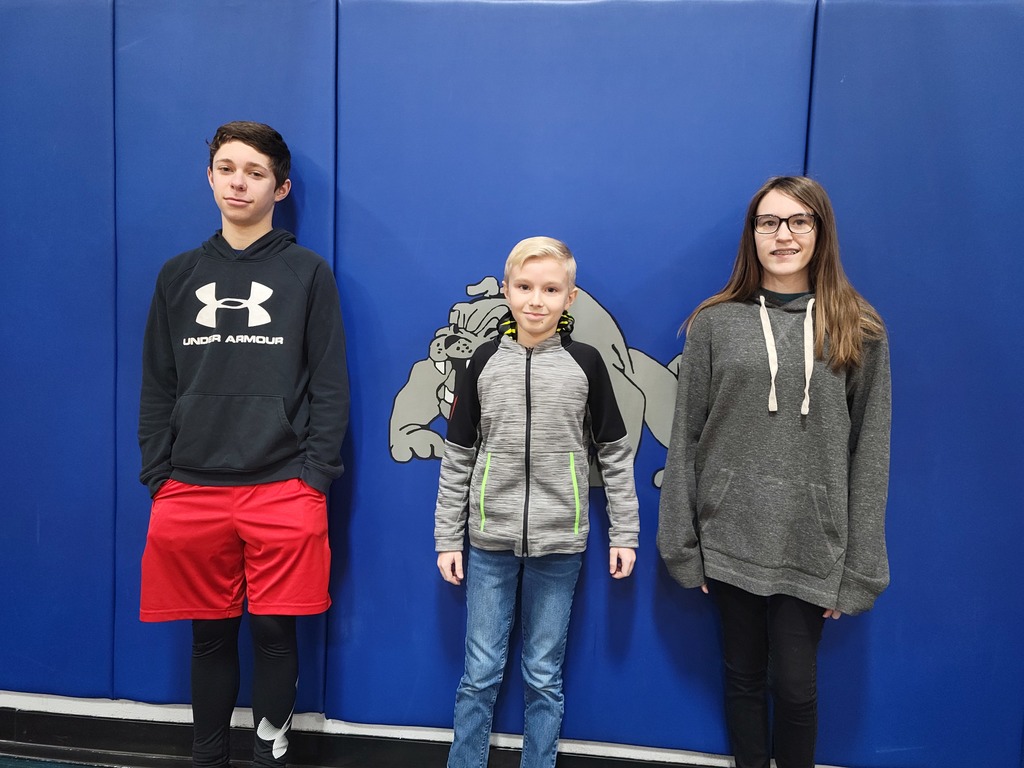 The 4th-8th Grade Spelling Bee is Thursday, February 10 at 8:30 in the K-8 gym. Those wishing to attend may enter through the East Gym doors. Spell well!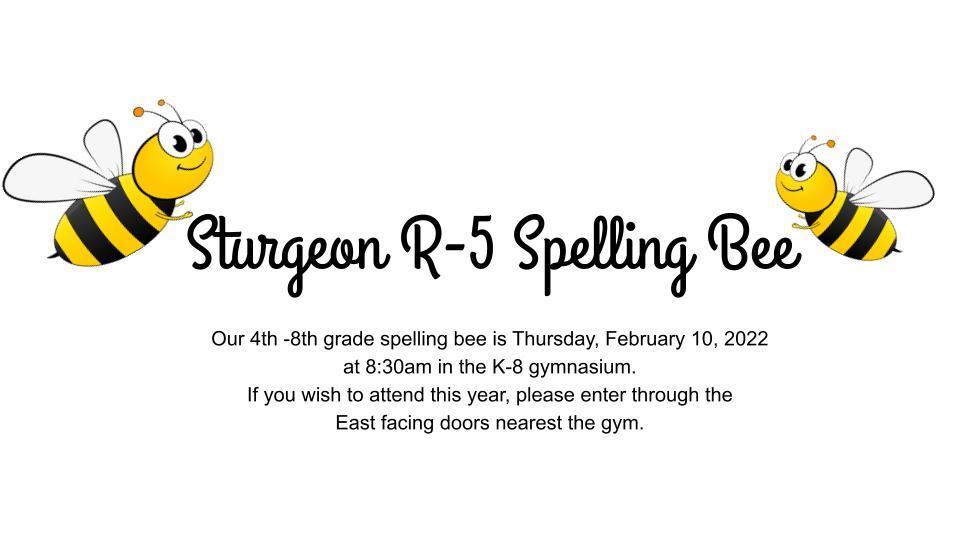 Hello, If anyone knows someone in the Sturgeon area who can play piano and is will to help out our music department, please let us know asap! We are looking for someone to accompany our students during for solo and ensemble contest coming up in March. If you are interested, or know someone who is, contact us a
cbryan@sturgeon.k12.mo.us
or
mschmitz@sturgeon.k12.mo.us
Thank you! Cori Bryan & Matt Schmitz

No School, Friday, February 4, 2022.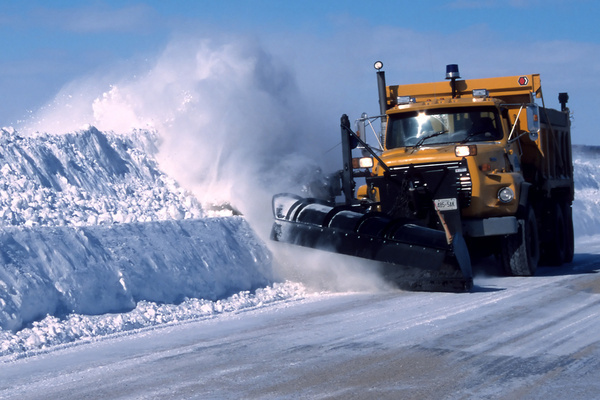 No school Thursday, February 3 for Sturgeon R-V Schools. Stay safe and stay warm.

As you've probably heard...we're expecting snow starting this evening and early tomorrow morning. Given the predictions, we're cancelling school for Wednesday, February 2. Any further cancellations will be made in the future.  I'll send out media announcements and phone calls as decisions are made.   Stay warm and stay safe.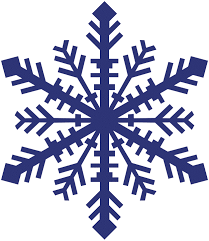 Parent Link is conducting a Diaper Drive-Thru. If you know anyone in need of diapers, feel free to share this with them!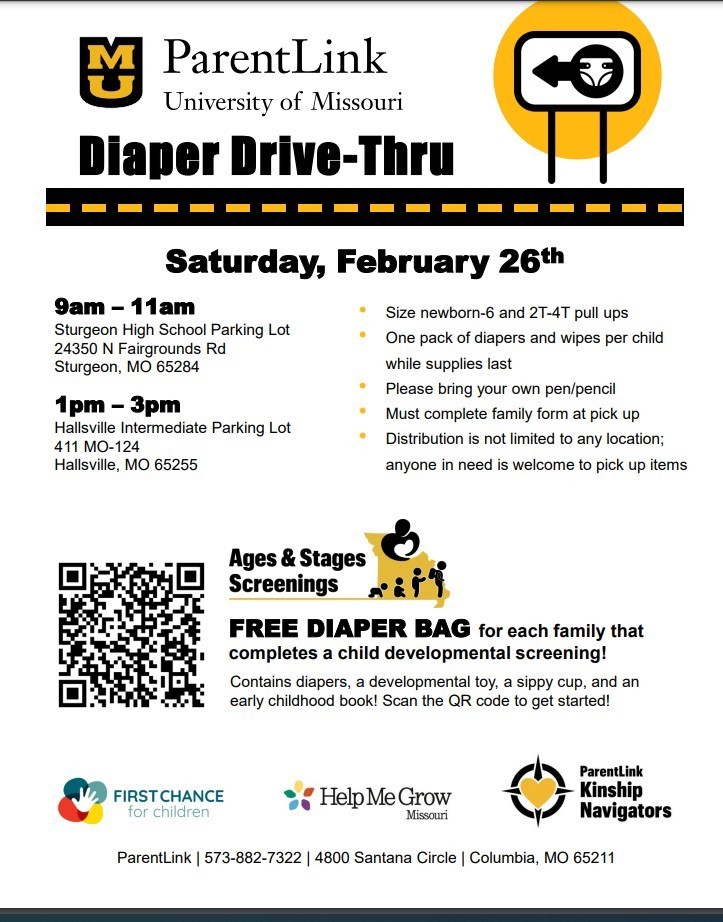 I apologize for any confusion. There will be no school Thursday, January 27th.

Arrangements for Bob Roberts have been finalized. Visitation will be this Wednesday, January 26 from 5:00 until 8:00 PM Services will be held on Thursday, January 27 both at the Oliver Funeral Home in Sturgeon. Memorial contributions may be made to the Bob Roberts Scholarship Fund, c/o Oliver Funeral Home, P.O. Box 125, Centralia, MO 65240. To allow student and employee to attendance his services, there will be NO SCHOOL this Thursday, January 26. The Sturgeon Tournament will go on as planned.

The Sturgeon School District is saddened to learn of the passing of Bob Roberts, a member of our school community for many years. We would like to extend our deepest sympathies to Bob's family and friends. There are many heavy hearts in the District at this time. Grief counseling services have been made available for our staff and students.

Happy Birthday, Steve-O! The SMS 8th Grade organized a surprise party for our favorite 77 year old.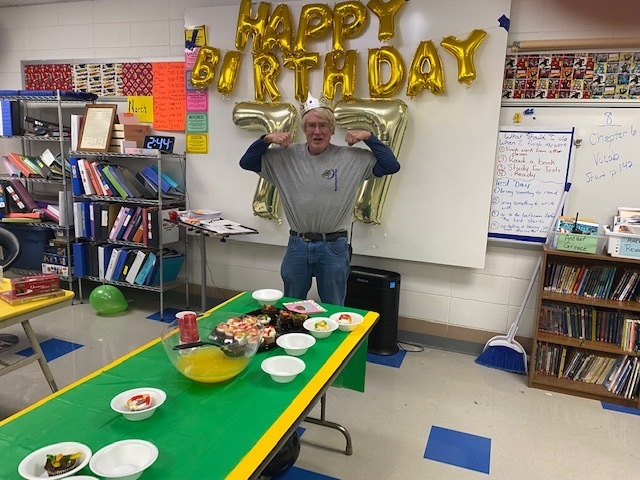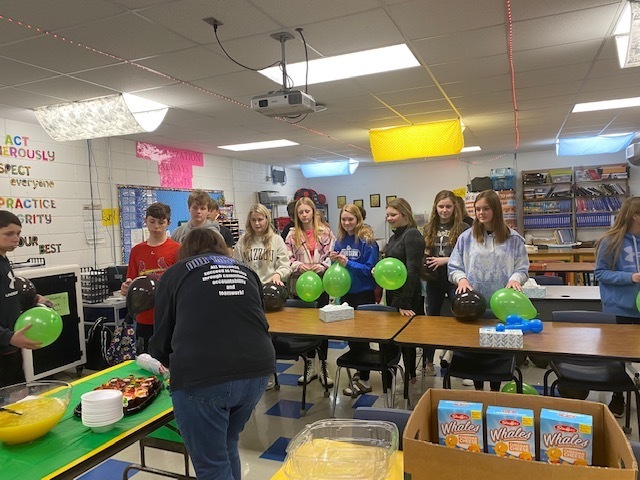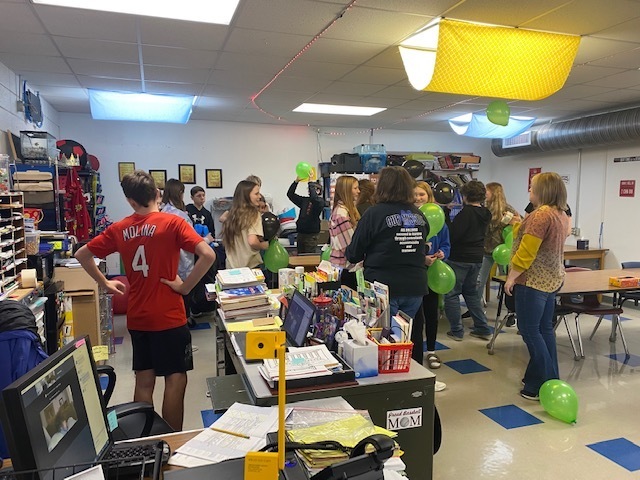 We're hiring Bus Drivers! Full-time, substitute, and activity positions. We offer paid training for those qualified. Regular Route Drivers also get Health Insurance. Applications are online at
www.sturgeon.k12.mo.us
or call 573-687-3515. Join us in Sturgeon-A District of Choice