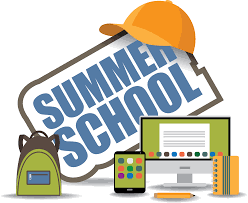 Please join us on Sunday, May 1 at the high school for Baccalaurate and Scholarship Night. Baccalurate will begin at 5:00 with Scholarship Night to follow at 6:00. Doors will open at 4:45. Both events will be livestreamed. Every senior in attendance will be recognized at Scholarship Night as we are announcing their names and post-secondary plans. #alwaysabulldog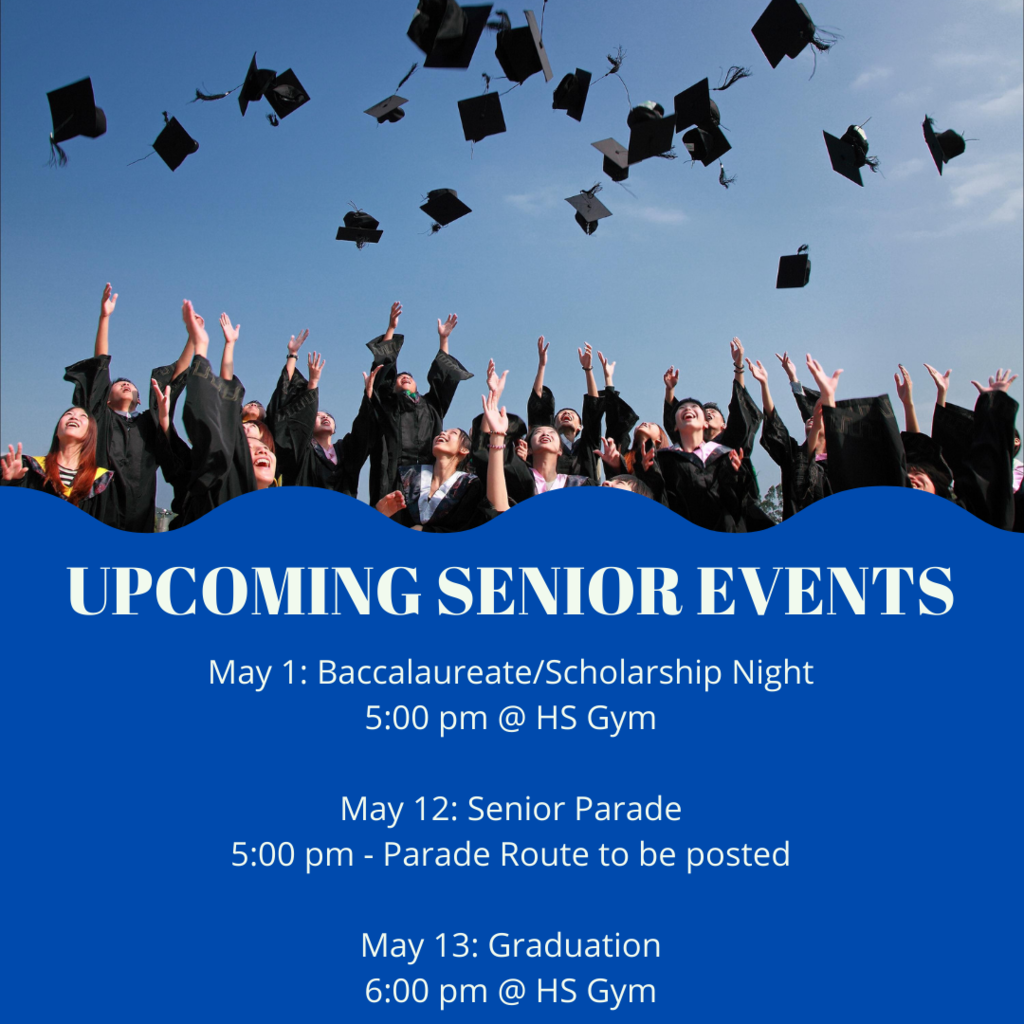 Attn: Incoming freshmen and their families - Please join us for this year's incoming freshmen orientation. #alwaysabulldog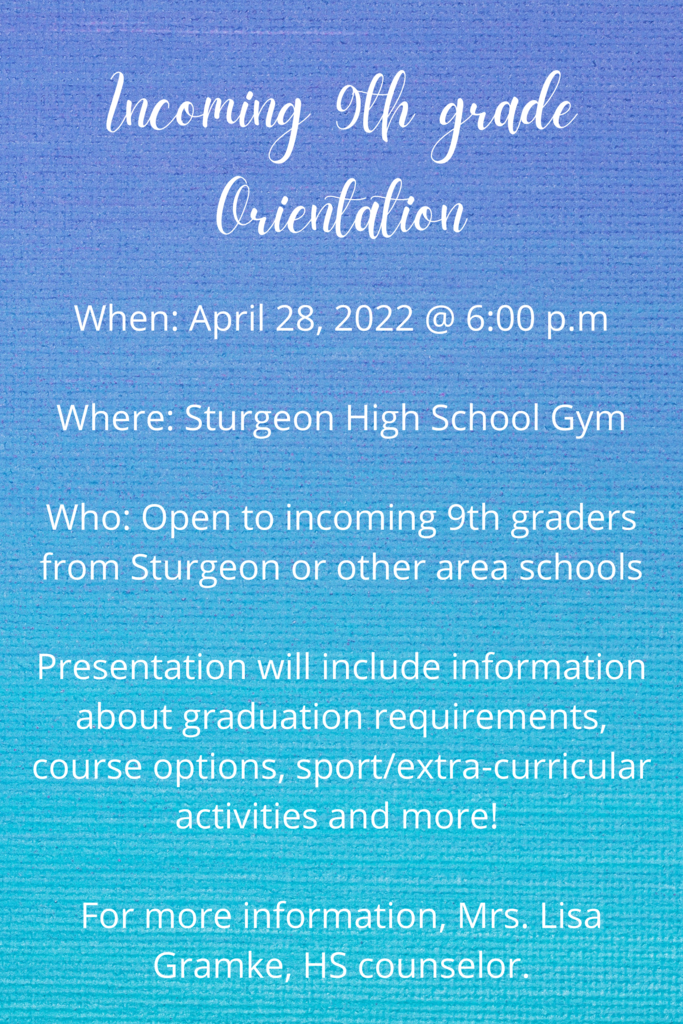 #alwaysabulldog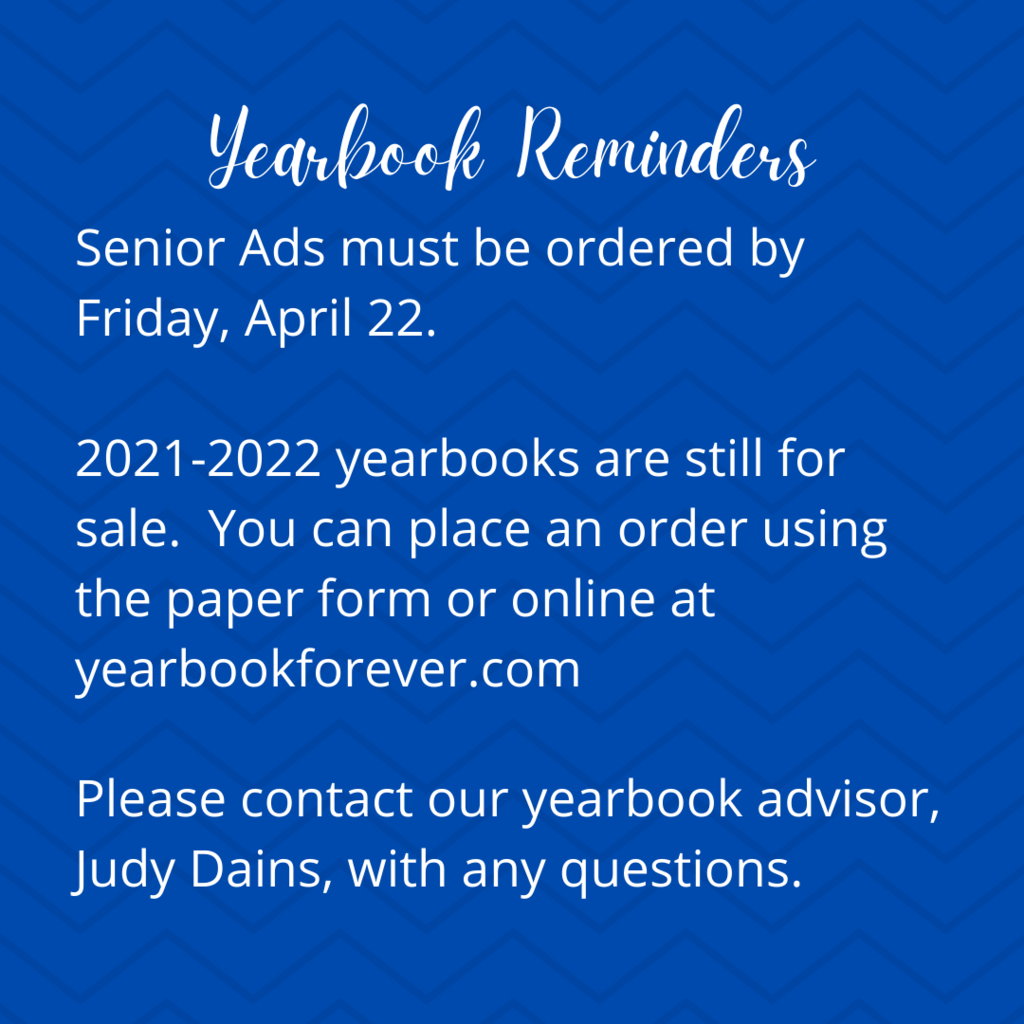 It is fair to say the RAD Kids are RAD and were certainly pumped up! Thank you, Boone County Sheriffs' Department for providing our students with this experience.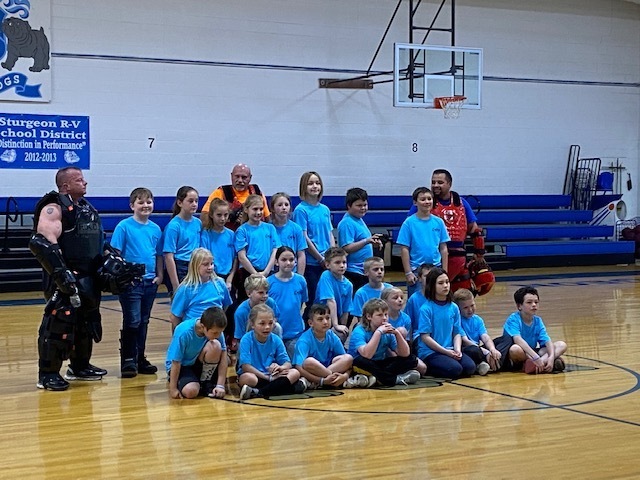 Please join us as we celebrate the Class of 2022!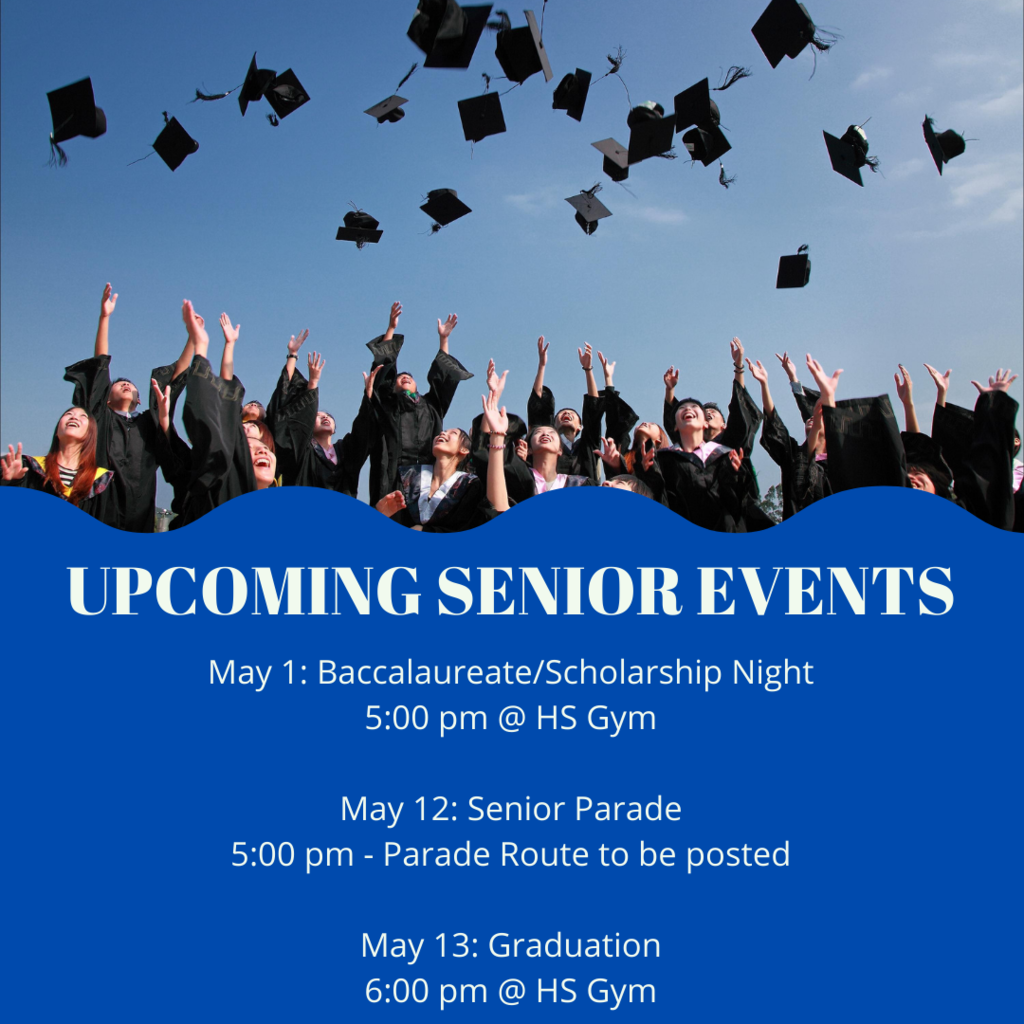 Welcome, New and Returning Sturgeon R-V Board members--Kenneth Ladyman, Ben Pollock, and Dean Jones. We're looking forward to your guidance as we continue our journey toward a District of Choice!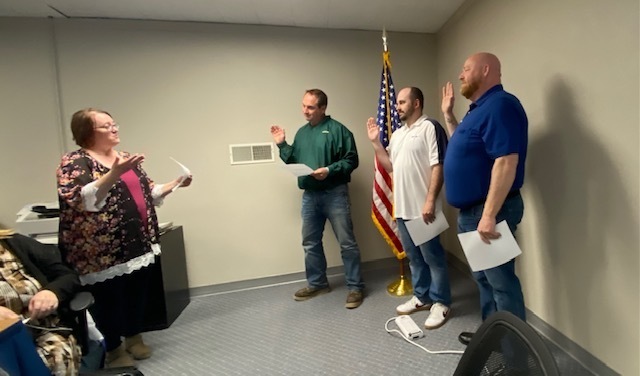 THANK YOU, Kevin Smith and Jill Halliburton for your years of service to the Sturgeon R-V School Board.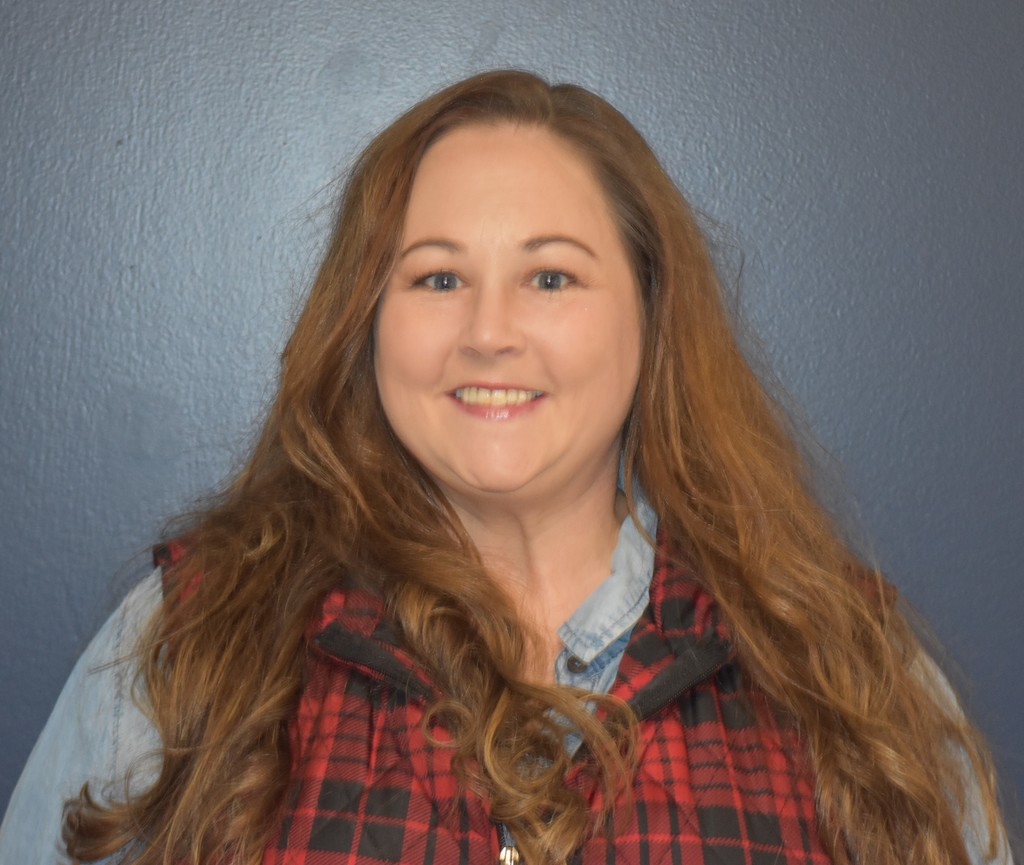 Come work with us!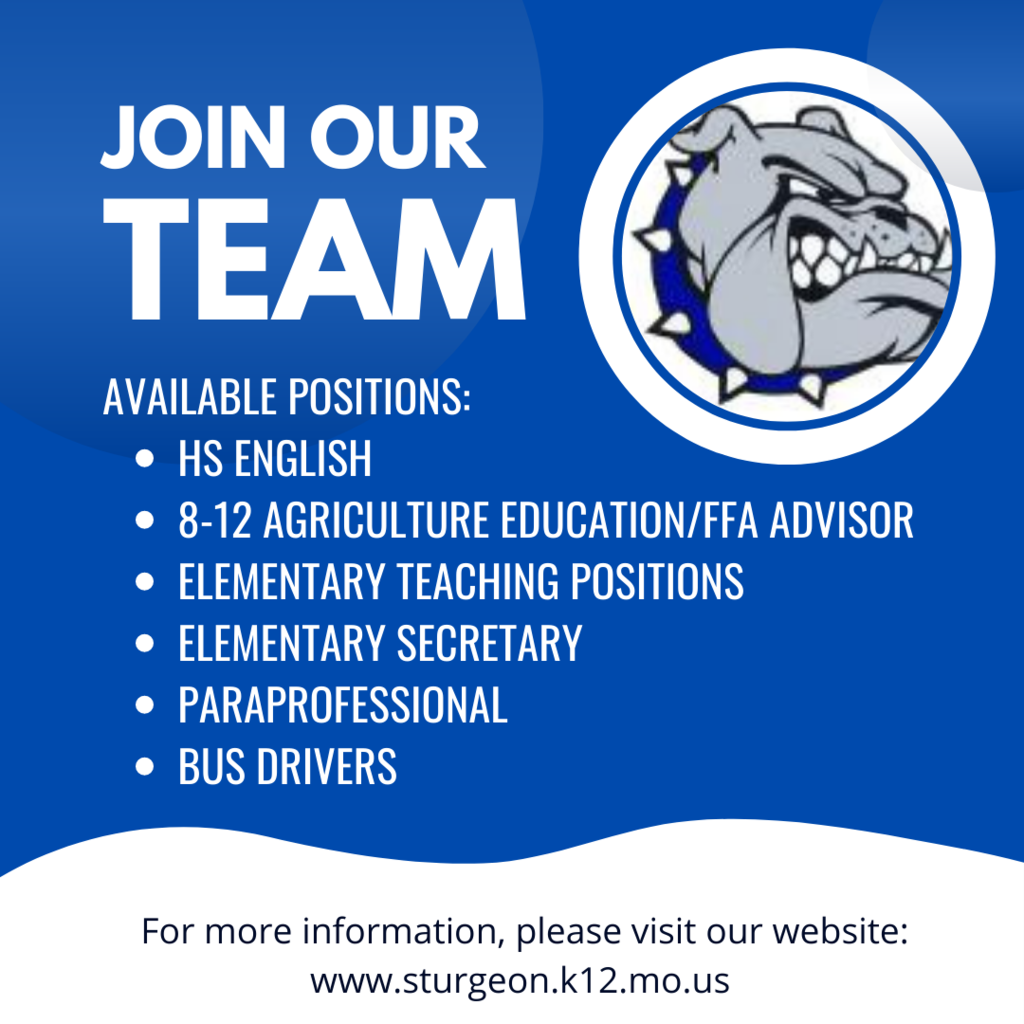 Please join me in THANKING some of the hardest working Sturgeon R-V Bulldogs--our Paraprofessional Staff! We appreciate you.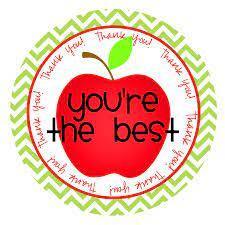 Attn Senior Parents: If you would like to purchase a senior ad for the yearbook, here is the form to do so. Also, if you have baby pictures of your senior to submit, please send those to either Mrs. Dains or Mrs. Riley. Thanks!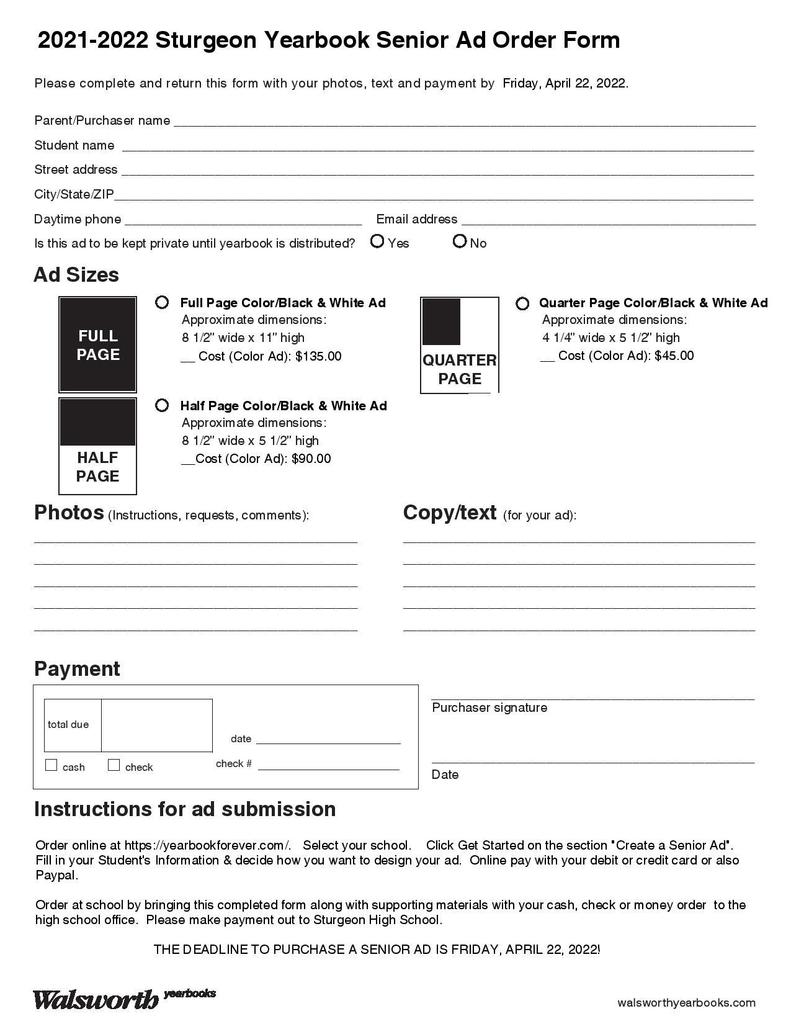 2022 Sturgeon Summer School is HERE! Summer school is open to all in-district students from beginning Kindergarten through 12th grade. Summer school runs June 1 - 28, 2022. Doors open at 7:15am, classes begin at 7:45am and school dismisses at 3:00pm. For more information and to register please go to
https://www.sturgeon.k12.mo.us/browse/134557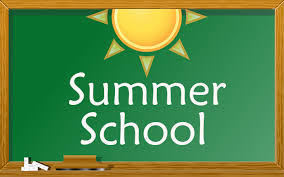 The ribbon has been cut and we are in our new Ag/Weight Room Building! We hope you were able to take a tour during the FFA Chicken Dinner event. Thank you, Surgeon Patrons, for your support. Sturgeon R-V Schools is well on its way to becoming a District of Choice!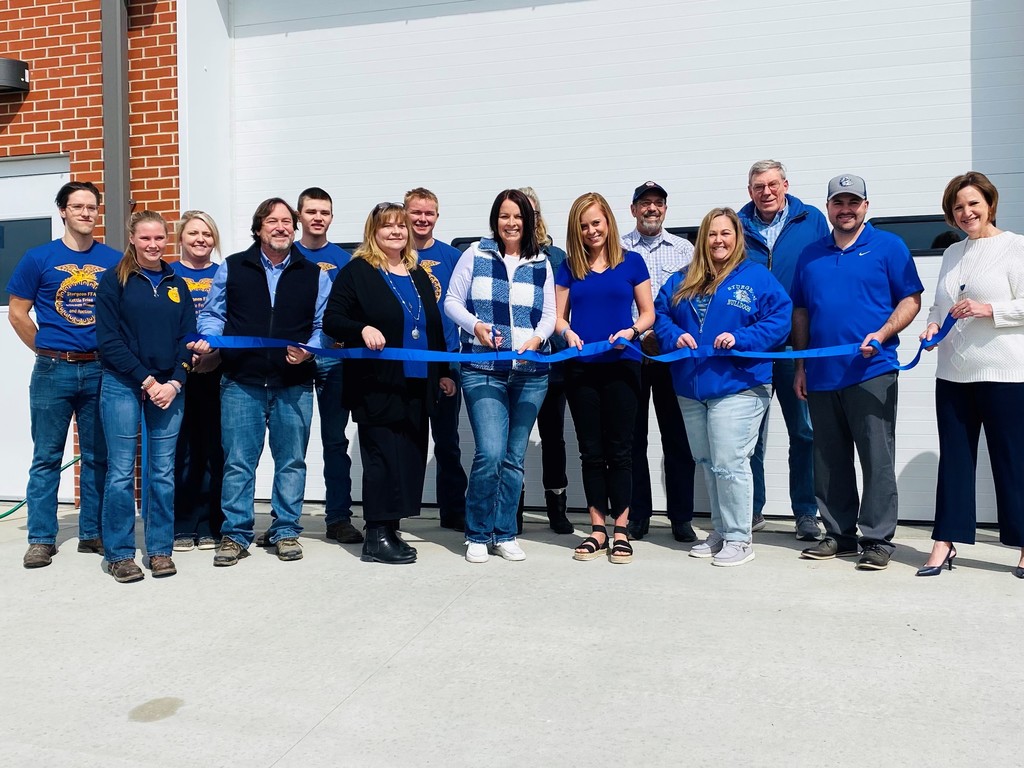 Book Fair!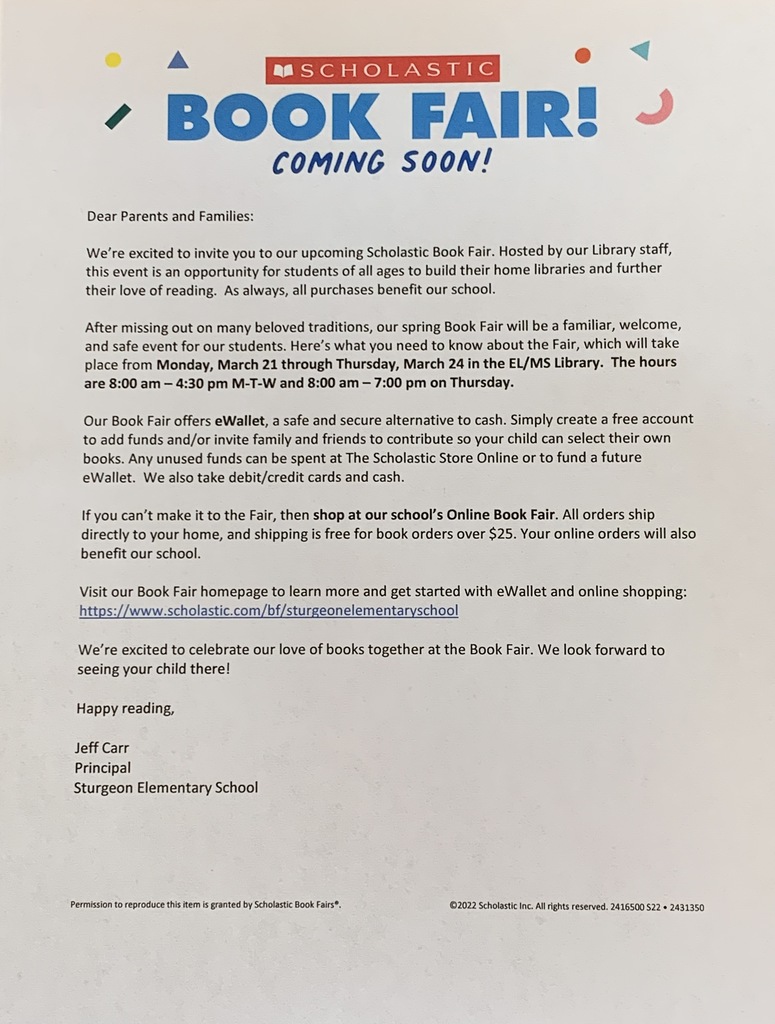 Congratulations, Sturgeon R-V NHS inductees and officers. We are so proud of you!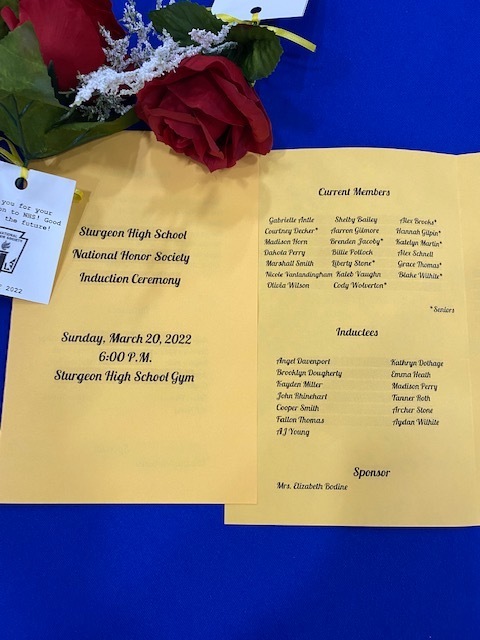 Don't forget--our schedule is different next week. Monday, March 21 we are IN SCHOOL, Thursday, March 24 is an EARLY 12:30 dismissal for parent teacher conferences, and there is NO SCHOOL March 25.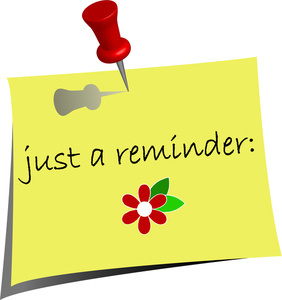 Guess who's headed to the 2022 Columbia Missourian Regional Spelling Bee? G.O.O.D. L.U.C.K, Austin Martin!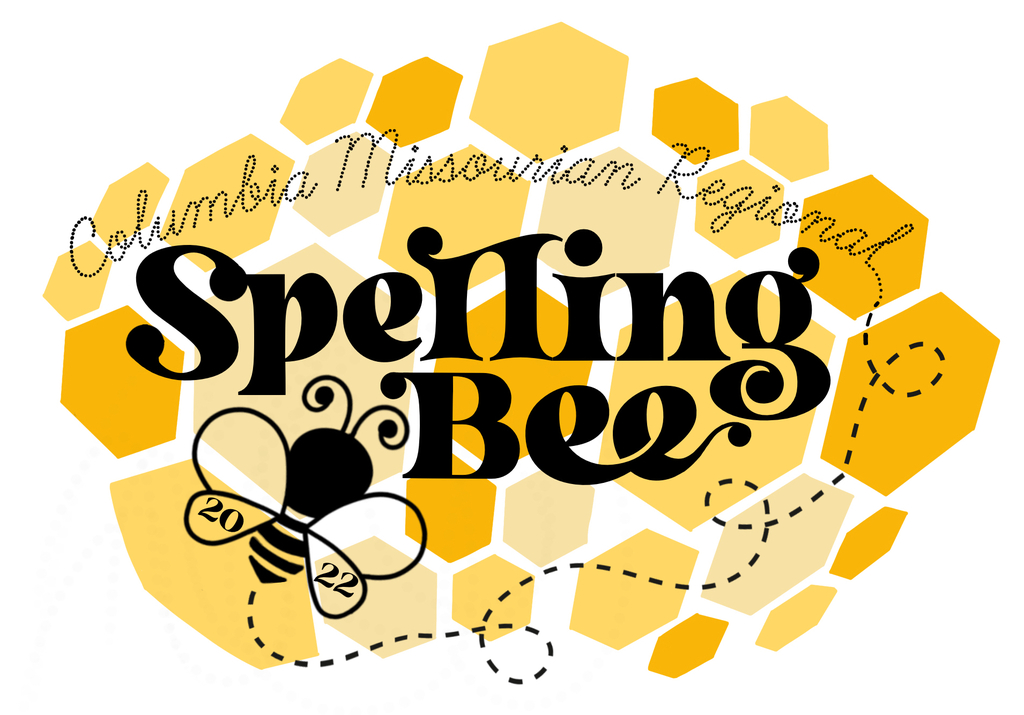 Congrats to our high school band! They earned a II (Outstanding) rating on their group performance and a I (Exemplary) rating on sight reading at contest. Awesome job! #alwaysabulldog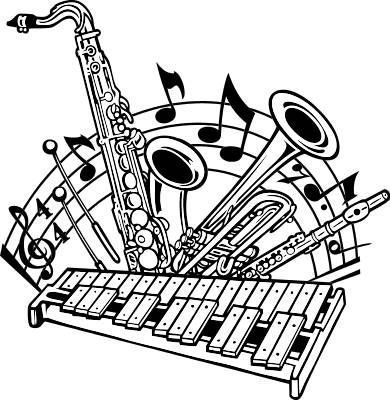 Last week was School Board Appreciation Week. Tonight we got to honor those who represent, support, and guide us. THANK YOU!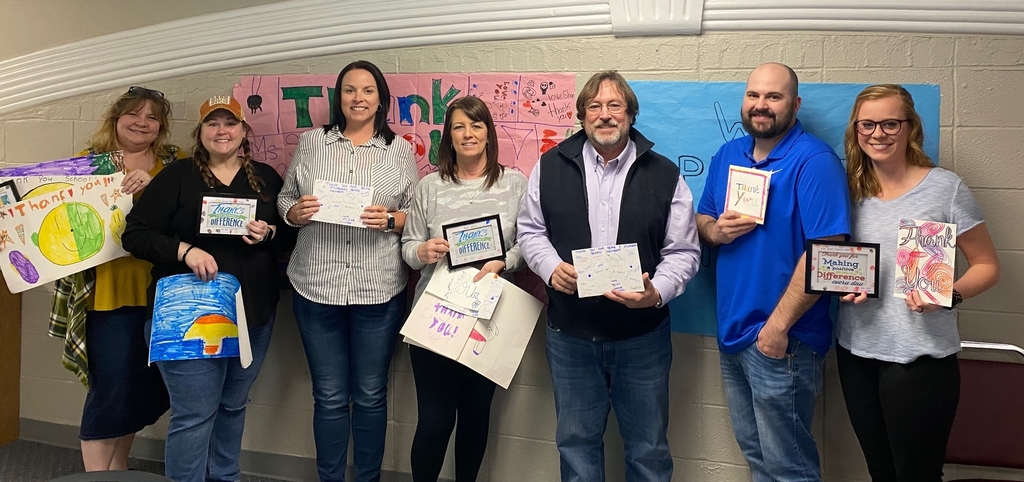 Looking to work in a District of Choice? These 3 administrators were ready to represent Sturgeon at the MoJOE job fair! Come join us...