School starts tomorrow! We're so excited to see you. Classes begin at 7:45.

The Sturgeon School District is currently experiencing a loss in phone and internet connectivity. Thank you for your patience as we work on restoring service.

As we prepare for the 2021-22 School Year, we are doing everything to ensure our students are safe--including Active Intruder training with Officer James. Please don't be alarmed if you see emergency vehicles in front of the school--it's just a drill.

Our annual Title I information meeting will be held during Back to School Night. Please see flyer. #alwaysabulldog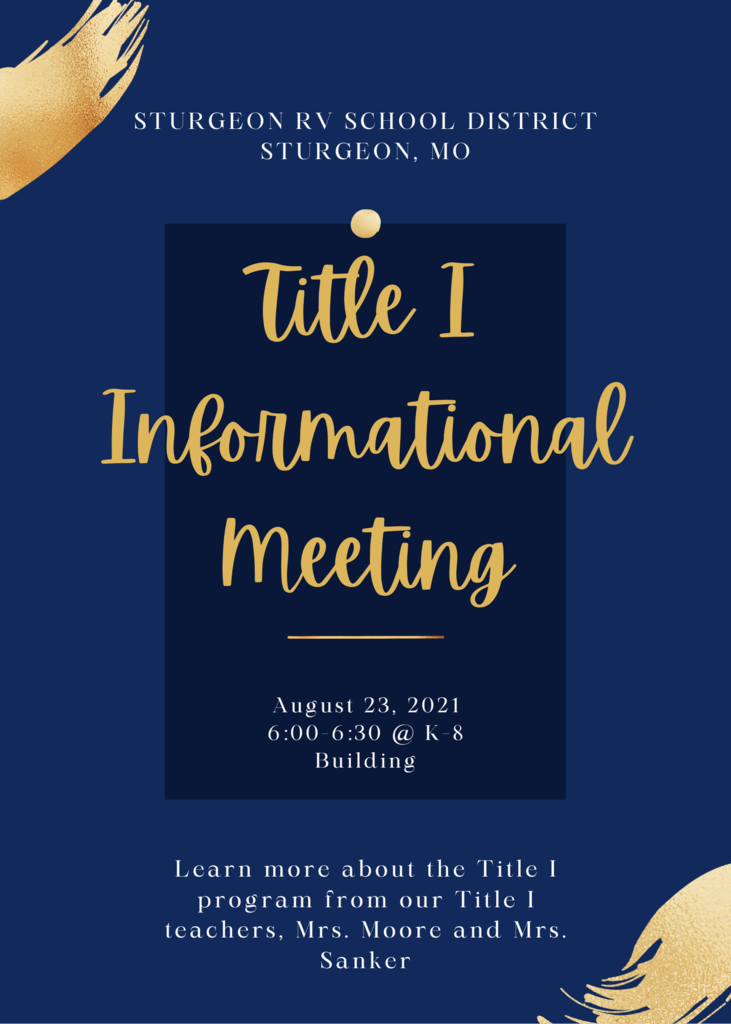 Back to School-August 23!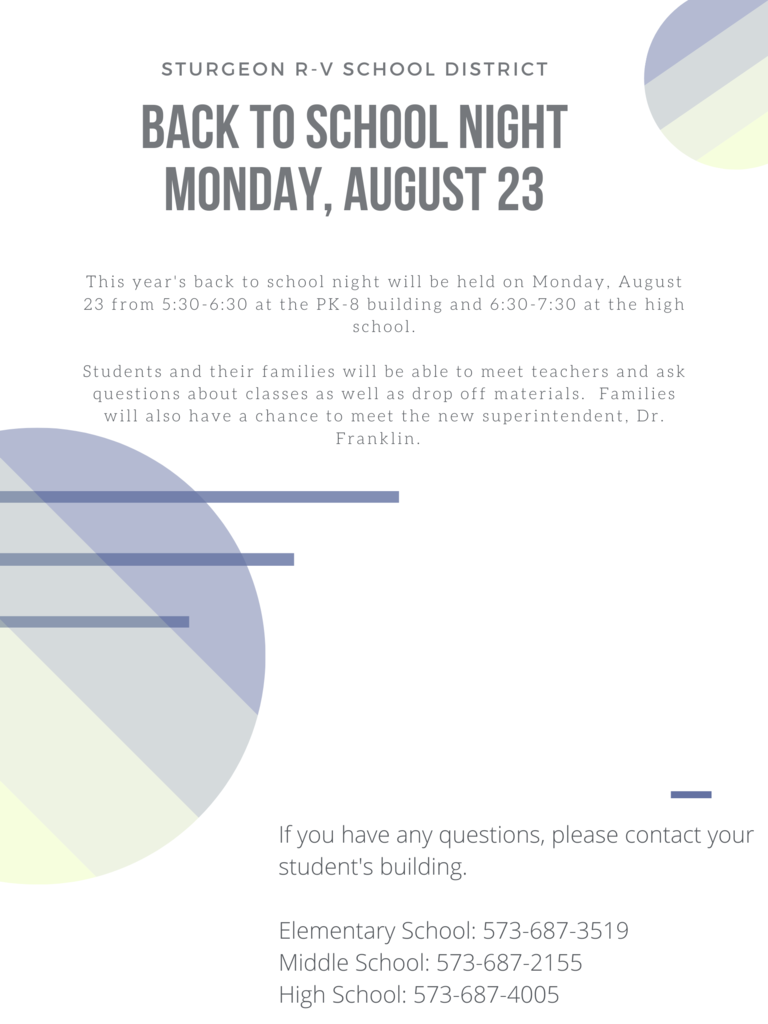 Hello, Bulldog Athletes! Here's an important message from our AD Coach Michael Smith: Fall practices for high school sports begin on Monday, Aug. 9th. All student athletes must have an updated/current athletic physical on file, any questions email
msmith@sturgeon.k12.mo.us


The Boone County Fair is in full swing. There is still time to come out and support the Sturgeon R-V FFA students!

Hello Bulldogs! We're gearing up for a new school year. Watch social media and the website for updates. See you soon!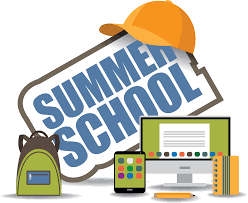 Congrats to our FFA Contest teams! They are headed to districts! #STURGEONFFA @FFA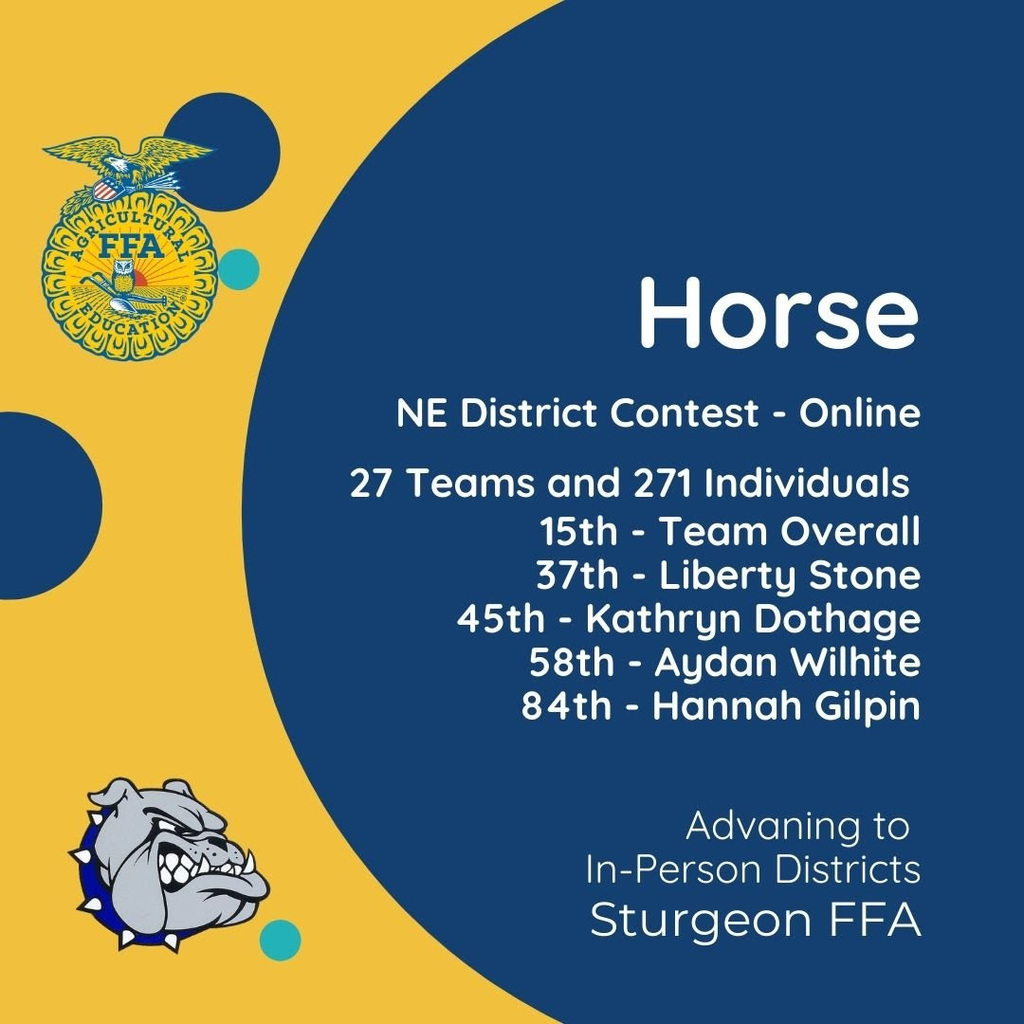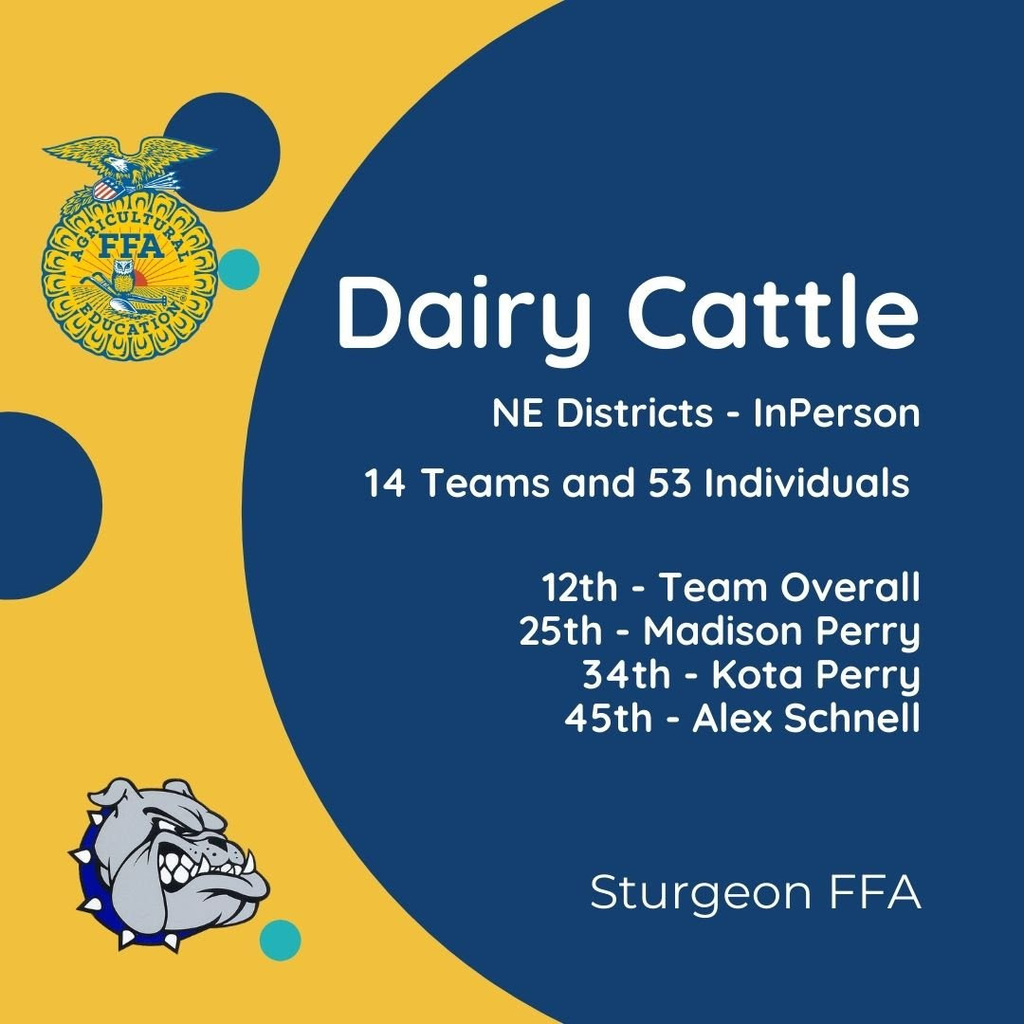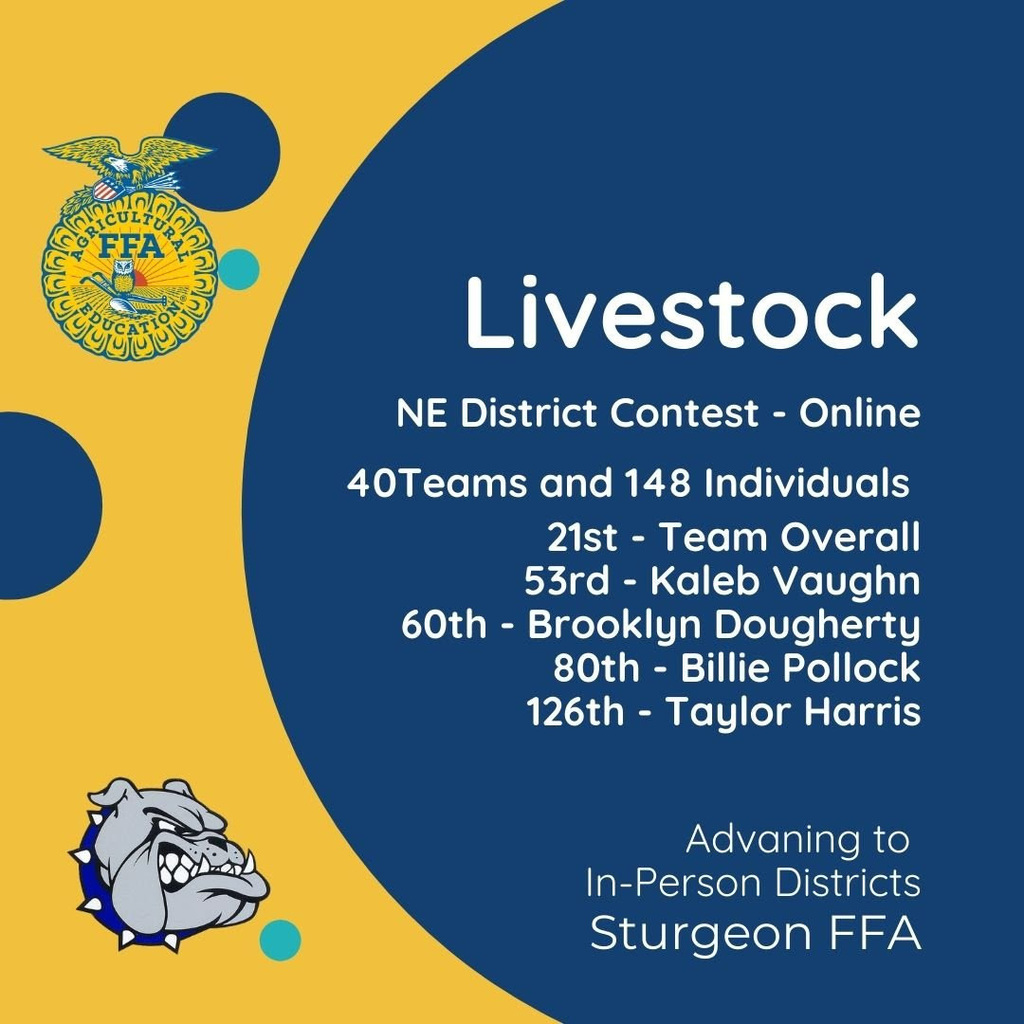 Sturgeon is hosting a Book Fair this week, March 23-26. Please visit us online at
www.scholastic.com/fair
and type "Sturgeon" in the search box.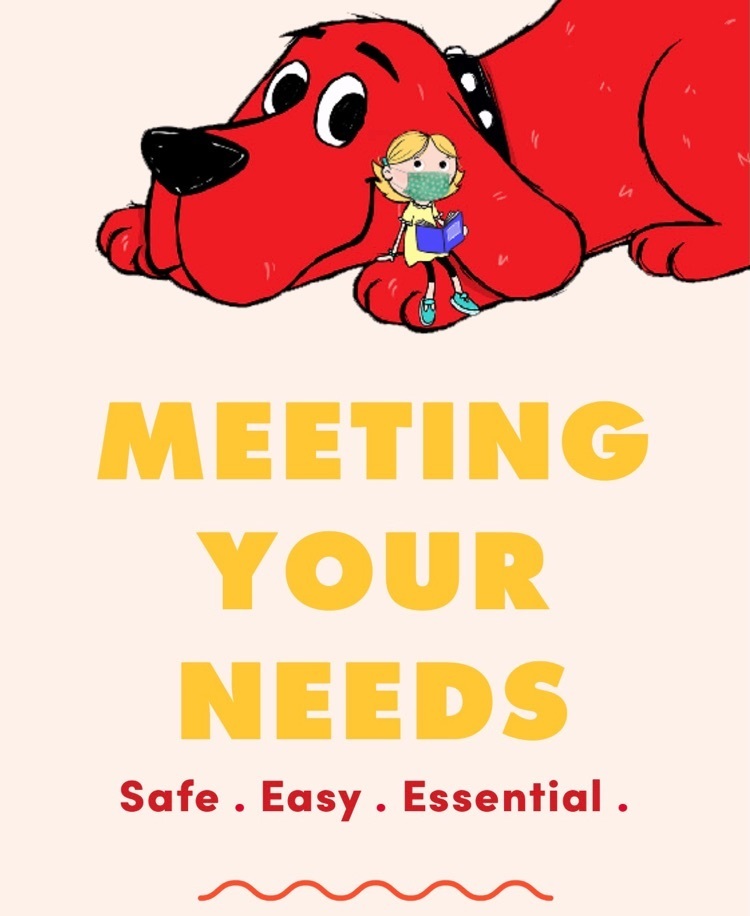 Press Release: Sturgeon Announces New Superintendent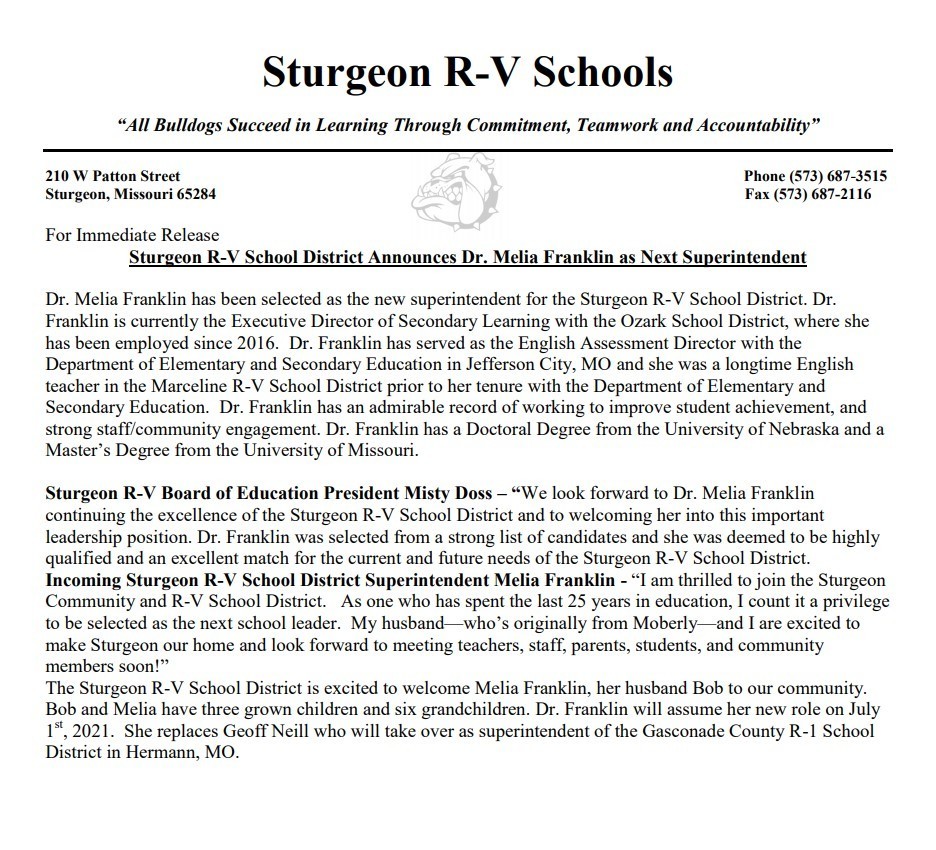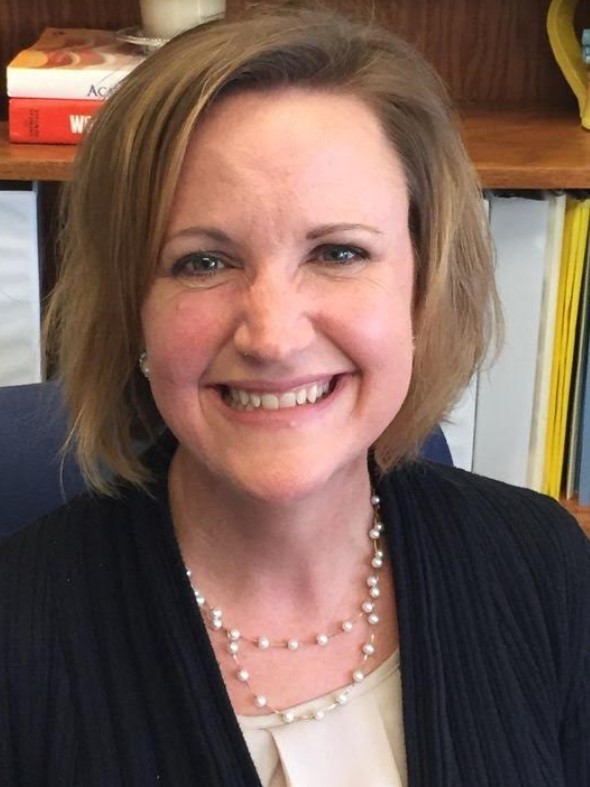 It's been a year! See the flyer for a description of a district-wide dress-up day tomorrow, Thursday, March 18th.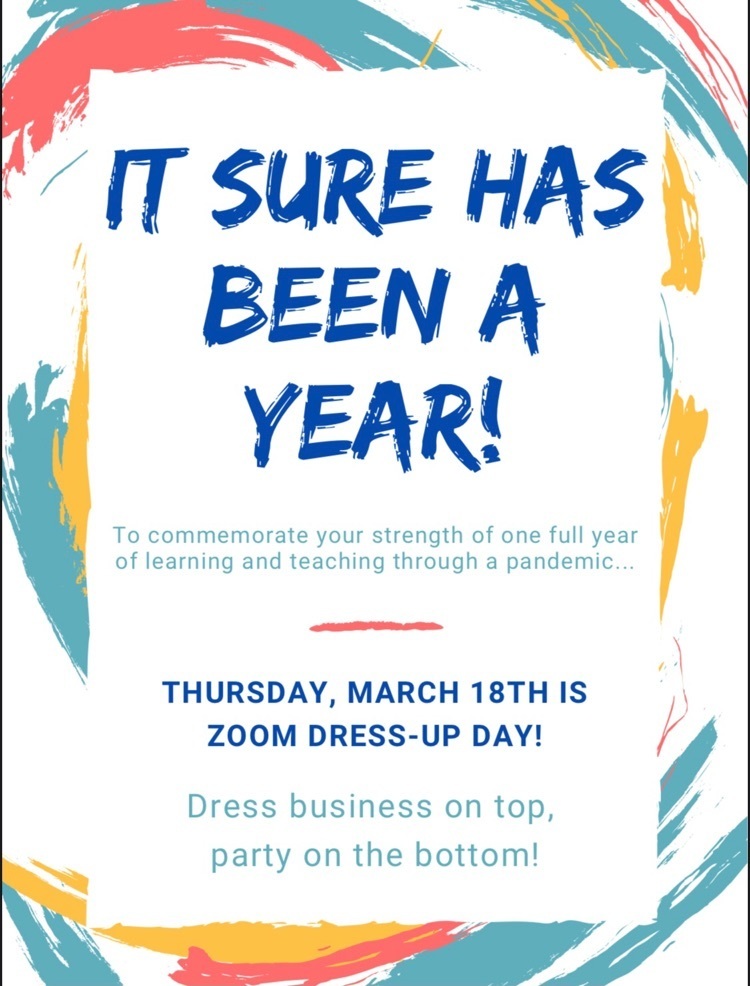 Press Release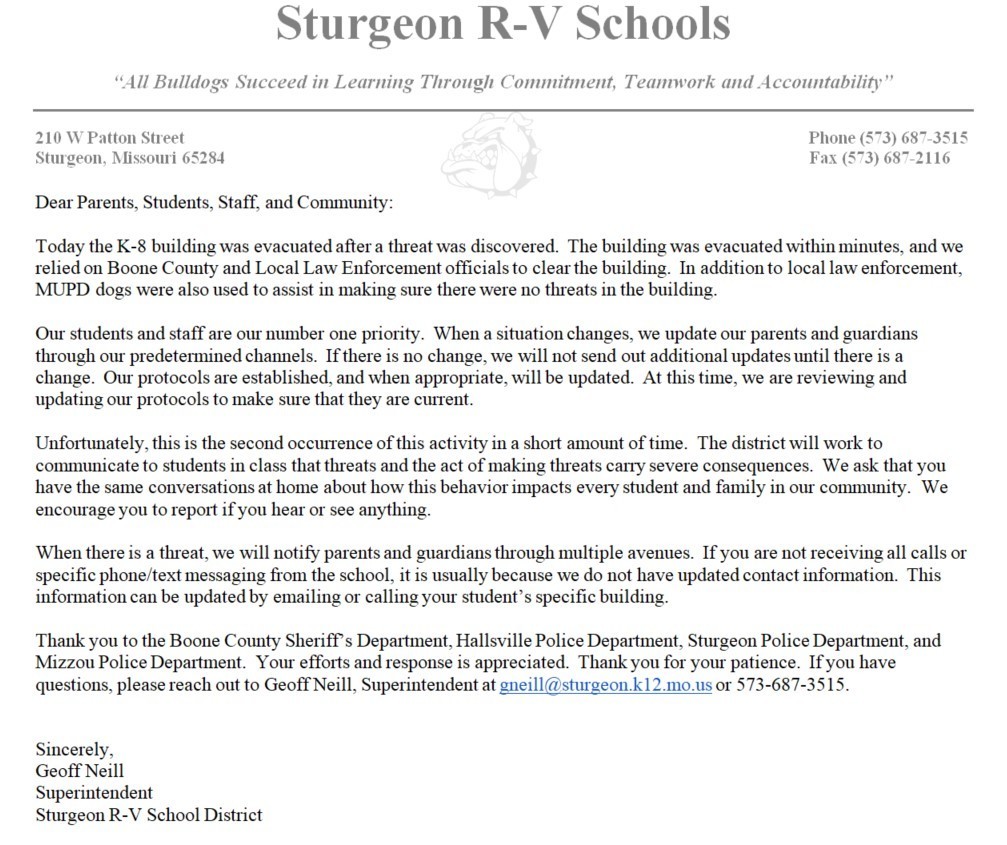 After we received the all clear from Boone County and Sturgeon Law enforcement we returned all staff and students to the building. We will release a statement with more details shortly.

Due to the building evacuation there will be no PM preschool. All students are accounted for and safe please do not crowd at the school or staging site. We will update you as we learn more.

Press Release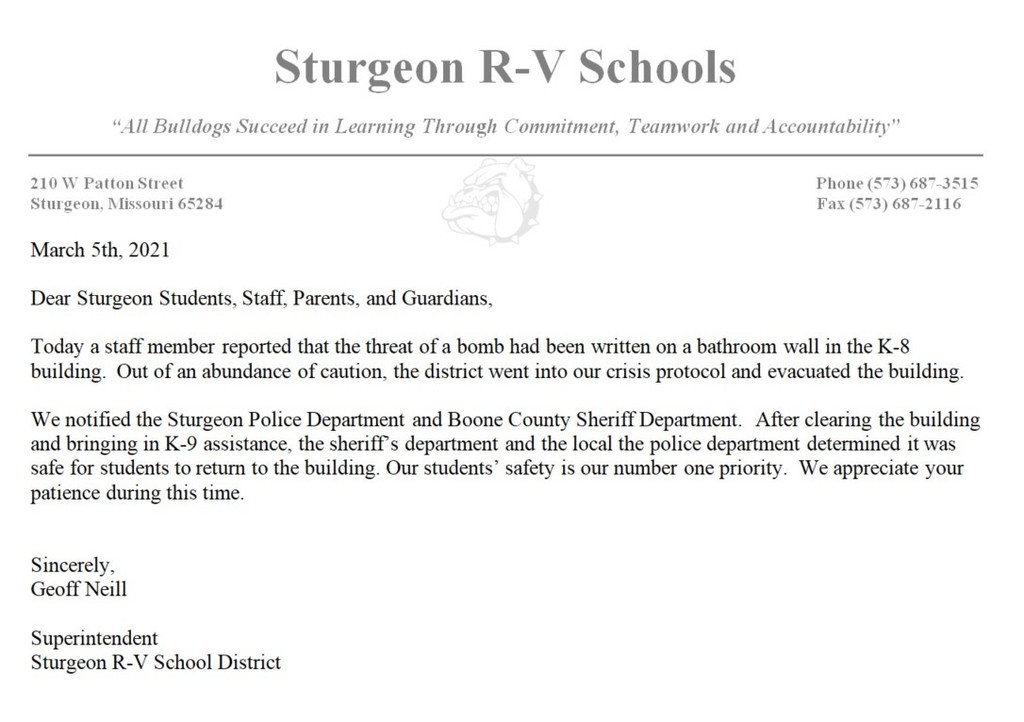 Thank you for you patience, we have been cleared by the Boone County Sheriff Department and Sturgeon Police Department to return to our K-8 building. The district will release a statement with more information shortly.

We will not have afternoon PK today. We apologize for the delay in notification.